Best known for his classic American activewear for women and his on-camera wisecracks while playing fellow judge to supermodel Heidi Klum, Michael Kors has a repertoire (and list of ripostes) to boast of. While Kors, in his thirty- five years career span, has put many lithe limbs into elegant jackets or strapped on many an oversized chic watch onto waiting wrists, he never dipped his own toes into cosmetics. But the latest news says that's changed- just launched in Macy's is the Michael Kors beauty range with a three-color cosmetic collection!



It is also accompanied by a fragrance- selection. Starting at $75 for a 1.7 oz. bottle, the fragrances feature classic citrus-floral notes for women. The make-up line, called the 'Sporty', 'Sexy' and 'Glam', features lipsticks, lip-glosses, nail lacquers, and bronzers in an array of delectable shades.

Now you can match your Michael Kors SEXY lip lacquer in Bombshell ($24) and SEXY nail lacquer in Sensation ($18) with a touch of SEXY bronze powder in Flush ($50) to finish off that sensational look.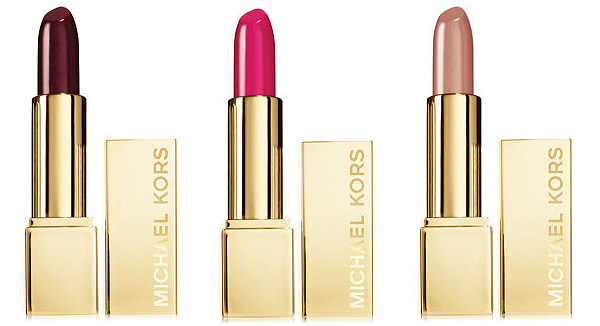 The excitingly themed make-up collection, retailing exclusively at Macy's, is slated to hit Michael Kors boutiques next week and is already out on MichaelKors.com.

Call it clever, mood-of-the-day make-up, if you will, because courtesy of the Kors- collection, women can look the way they feel. Color me, em, 'Sporty'!
[Via – Michael-Kors Via She-Finds]