With Doomsday only a few months away, the believers in the prophecy of the "End of the World" are leaving no stones unturned when it comes to doing their best to survive this fateful day. Thus, the birth of creations and concepts like the $10 million Doom Bunker or the Survival Rooms that promise to shelter you when the tragedy strikes. The latest shelter for Doomsday we hear has been created for the wealthy few in Kansas. Developed by developer Larry Hall, these are unique luxurious condos situated deep below the Kansas prairie in the shaft of an abandoned missile silo, offering a complete guarantee of survival against Doomsday. In fact, these condos are designed to withstand everything from an economic collapse and solar flares to terrorist attacks and pandemics.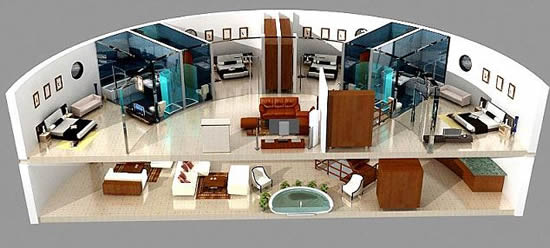 What is more, to ensure you don't miss out on your ultra-luxe lifestyle the developer has made sure to add features like ensuite bathrooms, double sinks, a fireplace, breakfast bar, etc. as well as amenities like a pool, a movie theater and a library.
The concrete walls are nine feet thick and stretch 174 feet (53 meters) underground. Seven of the 14 underground floors will be condo space selling for $2 million a floor or $1 million a half-floor. Three and a half units have been sold, two contracts are pending, and only two more full units are available, Hall said.
While there are metal stairs to travel down to the condos, an elevator is soon said to replace them. What is more, should Doomsday strike, Hall has ensured that your daily calorie intake is not affected by providing an indoor farm to grow enough fish and vegetables to feed 70 people for as long as they need to stay inside and also stockpiling enough dry goods to feed them for five years.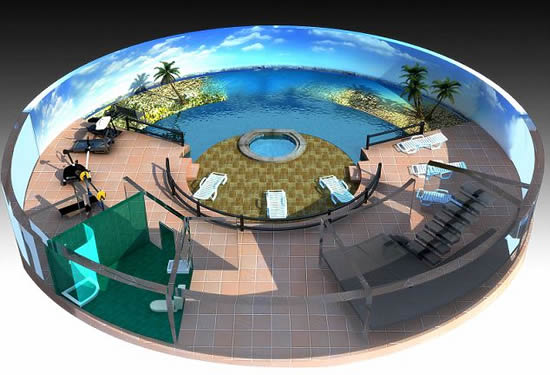 Complex life support systems provide energy supplies from sources of conventional power and windmill power and generators. Giant underground water tanks will hold water pre-filtered through carbon and sand, while ample security will keep the uninvited away.


So far, four buyers have thrown down a total of about $7million for their very own condo. With Hall confirming the rise in demand for his unique shelter, the remaining few condos are sure to be usurped just as fast.
Those who are fainting at the thought of the enormous sum to own this condo can look at cheaper and affordable options like the economy class Doomsday bunkers.
[DailyMail]