Manhattan's midtown area might be the location for a massive 1,400 foot (427 meter) skyscraper designed by Zaha Hadid Architects. The tower will be located at 666 Fifth Avenue, the space is currently occupied by a building owned by developers Kushner Companies.

The project has not yet been finalized and still faces some obstacles. Not only is there a suggestion that the building may require further investment from the Anbang Insurance Group, but for Jared Kushner, the former CEO of Kushner Companies and current advisor to President Trump, the project could be a conflict of interest. The skyscraper will consist of a hotel and a series of luxury condos. Its lower levels will be dedicated retail space.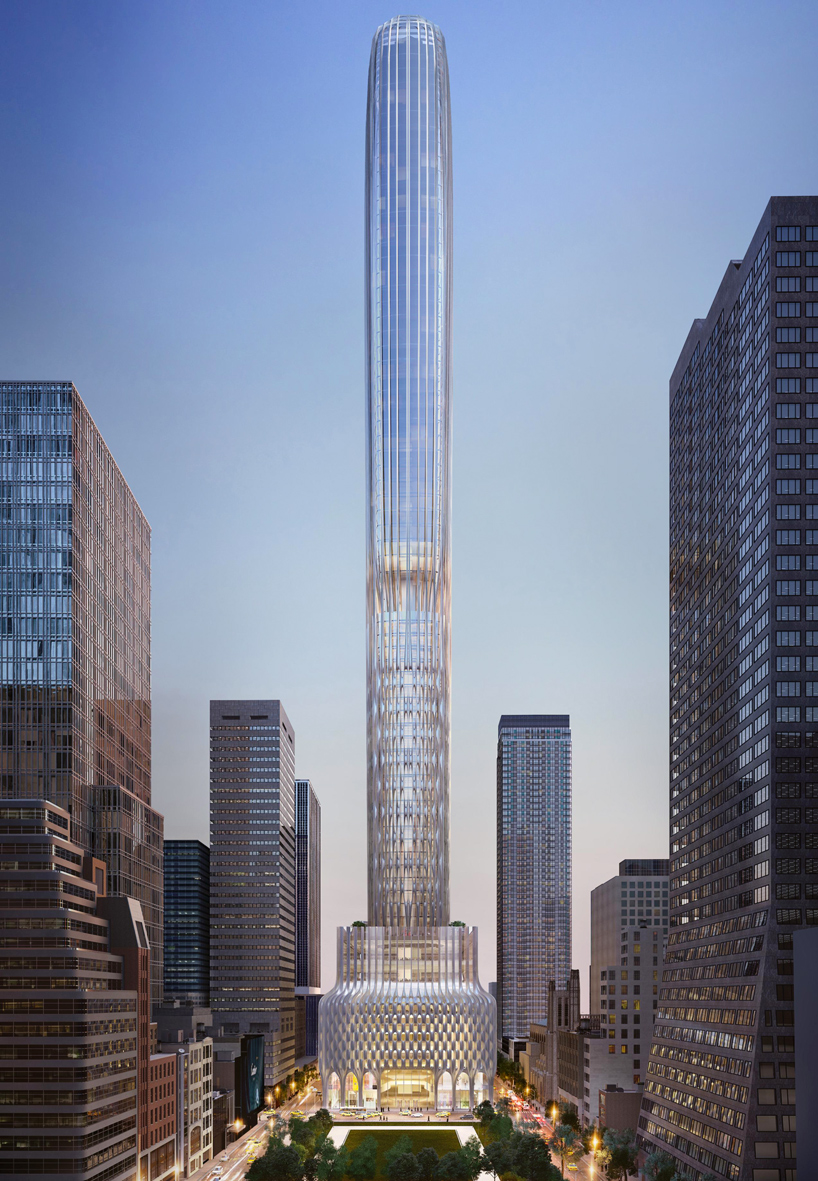 While Kushner denied that Anbang has signed any contracts or made financial commitments, if they do go on to become stakeholders in the project, the building will be the second NYC building they have showed interest in within the year. Anbang is also the company behind the Waldorf Astoria overhaul.
[Via:Designboom]