While some of us play the game of wait and watch as the Mayan calendar comes to an end, the rest are leaving no stones unturned to prepare for what many terms as "Doomsday." Like various other Doomsday-proof shelters (Phil Pauley's survival rooms or the $10 million bunker), Ron Hubbard has also built a luxurious underground bomb-proof shelter in Montebello, California. The shelter comes complete with a leather sofa, plasma TV, and wooden flooring. Hubbard specializes in manufacturing" recreational bomb shelters," says his business has seen a rise in sales over the past month.



Ultra-luxe, these shelters are bomb, chemical and nuclear weapon proof and sell for a cool £46,000 ($74,615).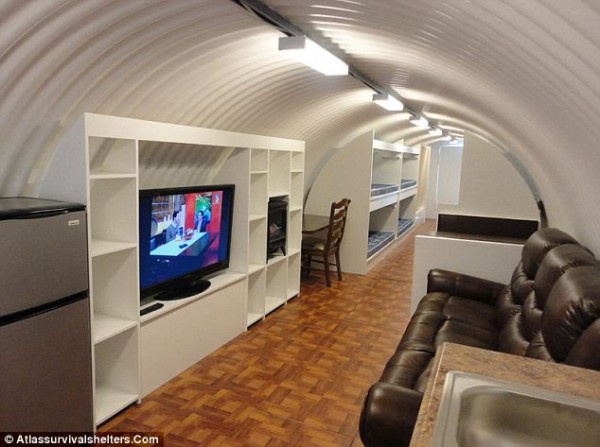 They are fitted with everything from beds, kitchens, flushing toilets to fireplaces! In fact, Mr. Hubbard is rushing with two shelters right now that are expected to be delivered to New York and Indiana, respectively, in time for Doomsday.

The 500 sq. ft. cylindrical shelters are created at Mr. Hubbard's base in California, and each shelter measures 10ft in diameter and 50ft long. The shelters feature escape tunnels with one-sided hatches that can only open from the inside and sealed contamination rooms between the entrance and living areas.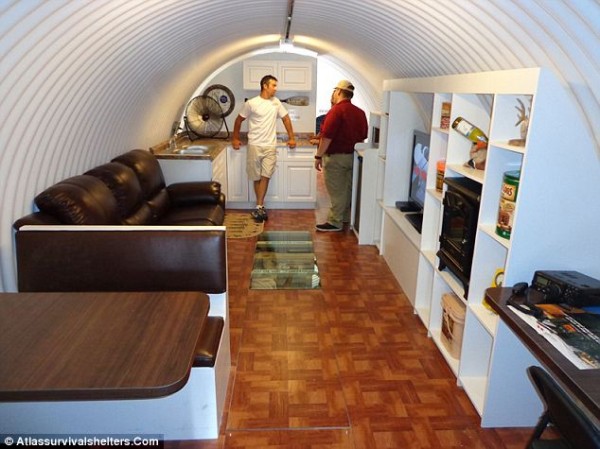 M. Hubbard, who has sold the cylinders to a few astrophysicists, says he too will be spending Doomsday in one of his shelters.