Bill Gates has reclaimed his throne again as the richest man in the world! Latest reports from Bloomberg Billionaires Index that daily lists the world's richest, claimed so. Guess Carlos Slim, the topper on Forbes Billionaire List 2013 would be quite unhappy after having heard this piece because his fortune has seen a fall through of about $3 billion. This is owing to a bill passed by the Mexico Congress that has led Slim to loosen his grip over America Movil SAB, the largest mobile operator in the Americas.

However, Bill Gates, the runner-up on the Forbes Billionaires List 2013, has happily climbed up to the top-most position with a recent net worth of $72.7 billion. The credit to this goes to a big enough increase of 28% in Microsoft's shares, though Windows 8 hasn't fared as predicted.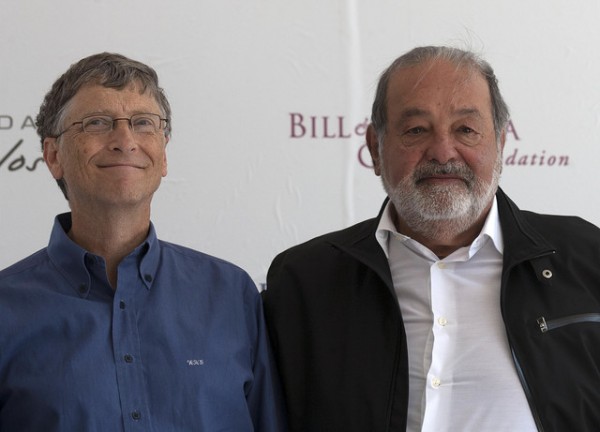 It seems like Gates has impressed 'Mother of Good Fortune' with his philanthropic work through the Bill & Melinda Gates Foundation.
It's after six long years that Gates has resumed his mark as the richest man.