Who would've thought that Celine Dion was a water baby like many of us? But one look at her sprawling $20 million mansions, and we realize just how much this singing sensation loves water. The Jupiter Island property of the singer boasts of two swimming pools, two water-slides,, and a lazy-river! But all was not well in this water park mansion when it was constructed. Reportedly, the singer used up all the freshwater supply on the island,, which led to a drought and water restrictions.

After paying a fine, she constructed six wells on the property to keep the pipes pumping the 6.5million gallons needed for the water park each year. Besides this amazing water park, the property houses a 9,825 square feet mansion that features eight bedrooms, a 460-square feet wardrobe, and a gym in the beach-side cabana,, and an underground garage.
Now this is what I call a cool home.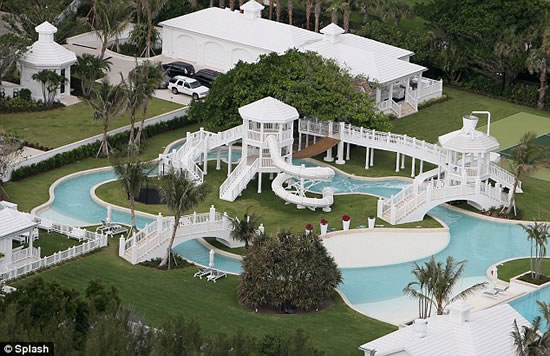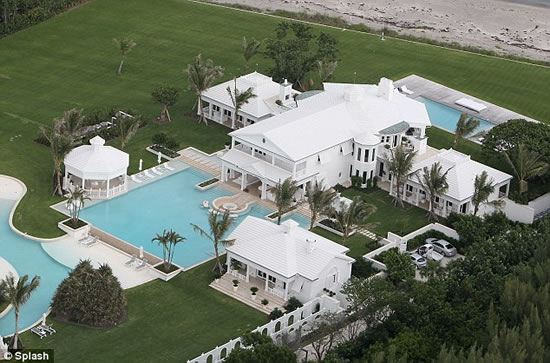 [Luxury-insider]