After peeking inside Melania Trump's opulent lifestyle, we are anxious to step into the luxurious home of Tommy Hilfiger and his wife Dee Hilfiger in the very famous New York Plaza hotel. The couple who married in 2008 occupies the two floors condo on the highest floor of the hotel. Tommy Hilfiger, the quintessential contemporary American designer, equally matched by his wife of three years, is also a successful fashion entrepreneur. Upon entering their $50 million apartments, one can find portraits of late celebrities like Marilyn Monroe, Elizabeth Taylor, and Andy Warhol. The apartment itself is very spacious, with four bedrooms and four and a half bathrooms.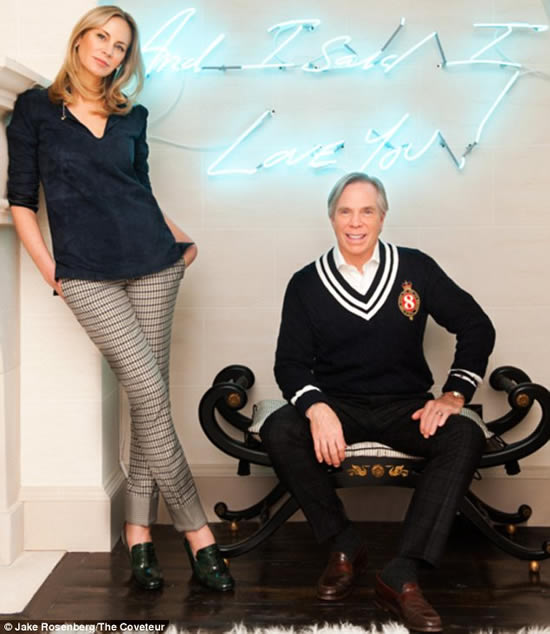 The couple does not shy about showing off their whimsical side. Traces of those can be found all over their apartment, one of which is a blue neon sign by British artist Tracey Emin inscribed with the words, "And I said I love you." If you think this place is only for grownups, think again. Their 3-year-old son's bedroom has been hand-painted by the illustrator Mr.Hilary Knight of Eloise fame. The Eloise room is excellently made up and every child's dream room.


Hilfiger's residence is not all fancy and cold. It has a generous dose of a framed family portrait shot by Annie Leibovitz. The fashion power couple has left no stone unturned with the interior decor. Their all-white monogrammed master bedroom, on the other, is surprisingly modest. A look inside Mr. Hilfiger's closet reveals a well-organized wardrobe. The storage of his color-coordinated shoe is very impressive. Mrs. Hilfiger, in turn, brags about her own shoe collection "I keep my evening shoes on the higher shelves because they're much prettier to look at. The everyday shoes are on the bottom. My favorite shoes are Prada and Miu Miu and, of course, Louboutin".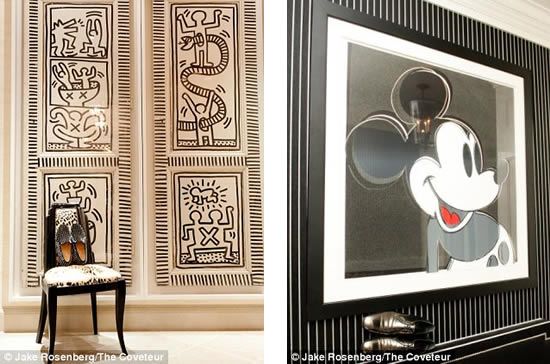 [Daily Mail]