Besides her voice, there is another very alluring and commendable quality in Pink, her charitable nature. Her desire and passion for giving back to those less privileged than her have won her many fans. Only recently, we got to glimpse yet another charitable act by the star. The singer shelled out $10,000 for a painting which was created in just three minutes. The money will benefit victims of domestic violence. The painting in question was a beautiful image of late starlet Marilyn Monroe created by graffiti illustrator Erik Wahl.

The artist created the canvas at top speed to aid a charity called Linda's Voice during an event in Brentwood, California.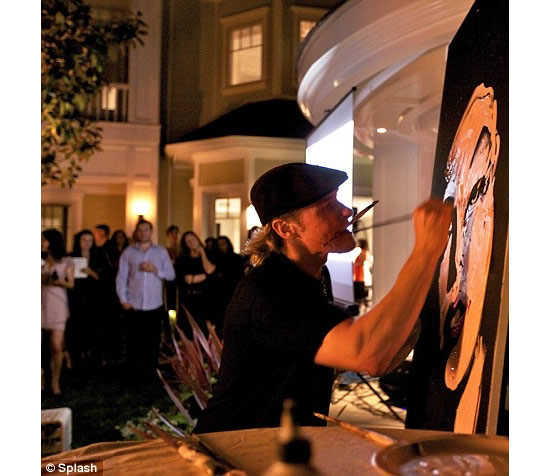 Pink, who was happy to be the highest bidder, commented, 'This is so freaking cool!' He even took to Twitter to express her excitement as she tweeted: "'Excited to be a part of the #sisterssoiree event raising awareness on ending #domesticabuse. Proceeds going to @lindasvoice. 'Saw a band called "The Kin" tonight, and they were fanf***ingtastic 'Also-bid+won on a painting by eric wahl-gorgeous-he is absolutely lovely. 'I'm in love with his wife. It's not often in la u meet peeps u Luv.'
This latest act will surely win Pink some additional fans.


[DailyMail]