Prince William, the second in line to the throne will start an intensive two-year training programme drawn up by the Queen and Prince Charles when he quits the military in the New Year. This programme will help him become a better king and the programme is quite intensive too. This programme will include working in different Whitehall departments to get a better idea of how government works, private instruction from constitutional experts, and briefings by privy councillors such as former prime minister Sir John Major. Prince William surely leaves no stone unturned to create an impression and a very good one at that, with him being determined to mould his own future and take time to learn his own strengths rather than have everything mapped out for him.

His apprenticeship will include studying the management of the Duchy of Cornwall, the landed trust he will inherit from Prince Charles when his father becomes king. He is said to have taken on Charles's passion for the environment and wants to learn more about land management. The prince is also going to visit Commonwealth countries from next year onwards has already done a whistlestop tour of the Armed Forces, serving the Army then the RAF and now the Navy.
I think with his focus and determination, it leaves no doubt in anyone's minds what he is made of and for.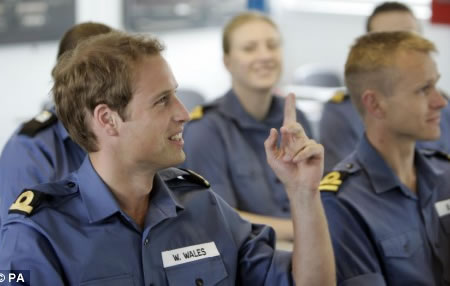 Source