This year, Cannes Film Festival will be held from 14 to 25 May with a programme that will welcome the global film community to the French Riviera for film screenings, charity galas and glittering parties. Mexican director Alejandro González Iñárritu, known for critically-acclaimed films Birdman, The Revenant, Babel and 21 Grams has been named as President of the Jury for the 72nd edition of the Festival.

Internationally known, the iconic Cannes Film Festival reinvents itself each May, attracting some of the most famous faces in the world for red carpet film premieres and stylish celebrity parties such as Chopard, the amfAR Gala Cannes, De Grisogono, Fashion for Relief and superyacht parties.
Luxury Launches speaks to Emmanuel Akintunde, Co-Founder and Managing Director of GF Entertainment, in an exclusive interview about arranging top celebrity entertainment for the world's best parties.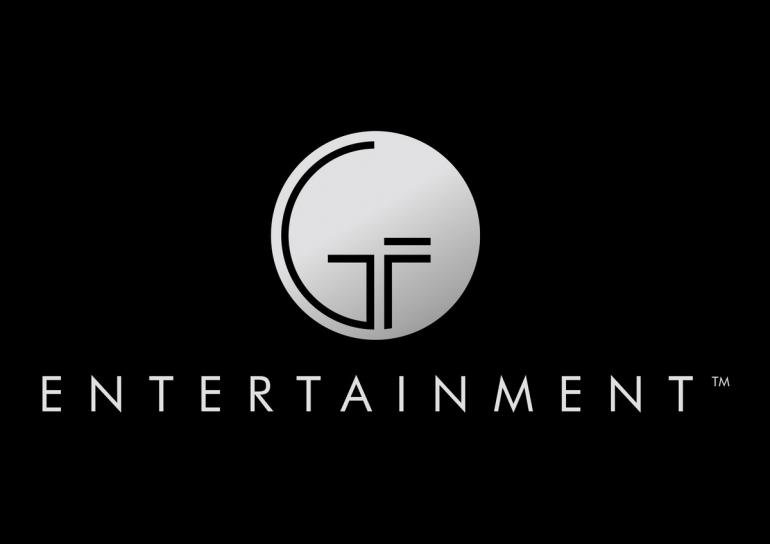 Thanks for your time Emmanuel, we appreciate your busy schedule. Can you give us some background of how GF Entertainment came to be?
I started GF Entertainment in 2014, providing entertainment to corporate, private and high-profile events in the United Kingdom. The aim was to bring something fresh and niche to the marketplace, by providing never-seen-before entertainment acts that would capture imaginations and enthral guests!
Through this, by request, we started providing A-list celebrity artists, DJs, rappers for UHNWIs worldwide – starting in the South of France for superyacht captains and owners.
Progressively we set up a new division last year providing VIP and hospitality packages for some of the world's premium events, concerts and non-ticketed events.
We love the variety. We just took a client to the Oscars this year, we're arranging a group to attend Glastonbury VIP-style and a client just bought an Ariana Grande VIP hospitality package with us.
Celebrities and Superyachts: Merging culture, art and entertainment
The glittering Côte d'Azur is no stranger to star-filled luncheons and cocktail receptions with standout venues and prestigious luxury brands rounding out the Festivals screenings. GF Entertainment has stamped their mark for hand-picking a selection of the world's best and exclusive niche entertainers for luxury events such as Cannes Film Festival, Monaco Grand Prix and superyacht shows.
Describing how GF Entertainment stands out and remains memorable as a boutique entertainment company, Akintunde continues, "We do so by maintaining our identity and personality. I have always believed, personally and in business, quality over quantity.
When I first started the company, I did not want to mimic our competitors churning out options – I wanted to understand the event or party and add our personal touch. Key to this is being tuned into the intricate specifications about the entertainment, which is always the cherry on the top.
Also, the little things that anchor our company into client's minds such as making sure we reply within two hours of receiving an enquiry or providing an act that has not been seen before. With UHNWI clients, party entertainment can seem all too familiar so our task is giving them something that will truly impress their guests and friends."
Cannes' origins as a small fishing village couldn't be further from the international vibe in May when supermodels rub shoulders with movie stars on the Croisette. Any luxury brand who wants to strategically position themselves at the forefront of global press coverage would be well advised to attend any of the major events on the French Riviera.
GF Entertainment has clearly recognised the importance of nurturing a worldwide strategy with enquiries from well-travelled clients. Akintunde is excited about working with projects across continents, "Our client base is worldwide. We work with clients based in the Bahamas, Monaco, United Kingdom, Maldives, Australia; the list goes on.
We are currently working on a few events in the Middle East which is really exciting. We have a representative in Barcelona now so we are fielding enquiries for the Ibiza season also."
Unveiling the future of VIP parties
To stay at the cutting edge of world-class hospitality and entertainment, discerning clients are likely to see an evolution of technology in the next 5-10 years mixed with new party concepts.
"I see the trend moving towards higher value entertainment acts and fresher acts," Akintunde adds. "We are always scouring for the latest acts around the world and the hottest trends. Things that wow me – and it takes a lot to please me – I am sure will excite my clients.
This might sound trivial, but we greatly value leads through text messages. A high percentage of our business comes from word of mouth recommendations; friends or repeat clients would pass on my personal mobile number and the potential clients would send me a text or a WhatsApp with their request. Emails are becoming defunct.
In addition, we have had a couple of VR (Virtual Reality) entertainment requests – thankfully we have those!"
What's next for the man who works with famous names and leading corporate firms? If there were three crucial pieces of advice he could give to a potential client about sourcing niche entertainment for top events, what would he say, "Confirm well in advance, confirm well in advance and confirm well in advance! Naturally, we get contacted with last-minute requests for luxury events, however with A-list artists they have very, very busy schedules, especially if they are touring in that year. The earlier we confirm them, the better service we can provide for our client."
https://www.instagram.com/gfeltd/