Paris is one of the most romantic places in this world to be in. the city is known for its taste in fine art and culture; Paris has long been a dream destination for those looking for a romantic escapade away from the conventional urban clutter. Now, bring home the city of Paris, or at least it's a most famous attraction! In essence, an Eiffel Tower-shaped radiator, this home installation uses high-quality stainless steel and is hand-welded into being.

Beautifully designed and completely unconventional, this radiator is a step away from the usual eye-sores we install in our homes and heats your home efficiently with a heat output of 2590 BTUs. Bring home this Eiffel Tower-shaped radiator for $3200 and above.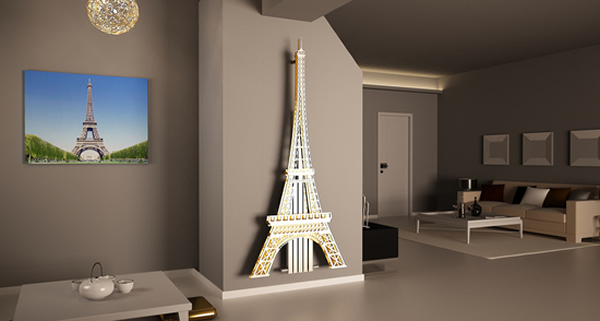 Also, these radiators can be backlit to add a shimmery touch of aesthetic beauty to your living space for an added effect.