In my opinion, perfection always lies in the eyes of the beholder, for it is the individual vision that renders a work of art. The latest furniture line from Marc Fish furniture exemplifies the same thought in a refined manner. The first in the line is Mollusque- An oversized representation of displayed artifacts. Marc has developed a complex technique for achieving a double compound curved solid wood item and giving it an almost fictional persona.

On the other hand, the Nautilus II is a large statement piece that exudes a hint of the sea. It is fabricated with a technique that requires 4000 pieces of veneer strips into a 10mm thick logarithmic spiral.


Only 5 pieces of the Nautilus II are manufactured, and each of them is unique in color and style.


The Nautilus II furniture is priced at $74,500, while Mollusque retails for $59,500.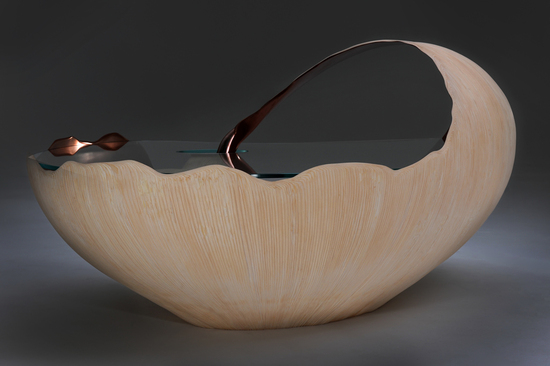 [Marcfish]