I can't imagine how someone in their right mind could come up with the most ridiculous of ideas to spray paint the epitome of perfection – a Hermes Birkin bag with meaningless graffiti. The 'art' on the bag is courtesy of the 'creativity of two artists from the Mint & Serf team. It would have been much better if the duo had rather embellished the Birkin either in crystals or in diamonds, or perhaps glamorized the bag in gold! With this news, aren't we somehow reminded of the burning episode that a Birkin suffered sometime last year?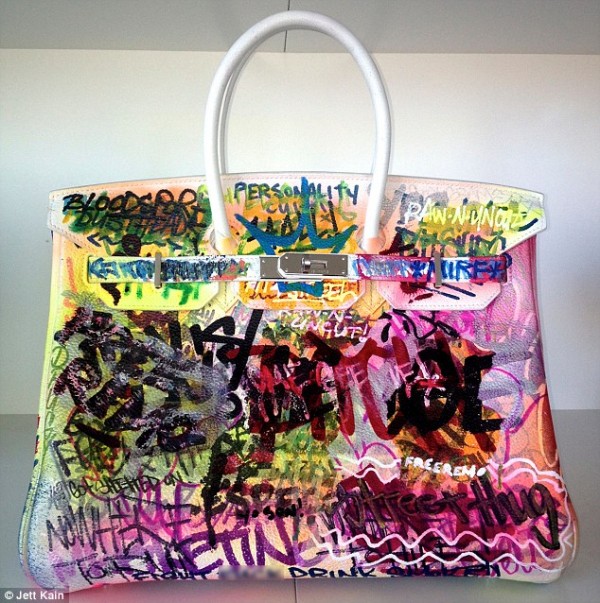 Facts reveal that the Hermes Birkin solid white bag with palladium hardware was a gift from New Yorker, Jett Kain, to his jewelry designer wife, Lynn Ban for her 41st birthday, which before gifting, went through unfortunate circumstances.

According to Daily Mail, Ms. Ban absolutely loves it. However, Mr. Sokovikov, one of the artists behind this artwork, did state that he doesn't expect most people to 'get it or even to like it.
[Via – Dailymail]