Bentley launched its first luxury fragrance range for men last year as well as the crystal edition Lalique. And looks like, there's going to be no stopping them because they're all set to get back already! Come March 2014, men will be able to experience the Bentley For Men Azure fragrance that is woody, aromatic, spicy and no doubt, branded by British motor icon's trademark luxury.



Enticing sporty, smart and style-conscious men, the luxurious scent was composed by Mathilde Bijaoui. Bijaoui, who has been working at French fragrance house Mane is one of the world's top perfume creators today. He has formulated a contemporary scent from the classic aromas of the fougère perfume family. With an invigorating and stimulating cocktail of fresh citrus, delicious fruity pineapple and the wonderful herbaceous aroma of violet leaves, the top note transports you into fresh fields.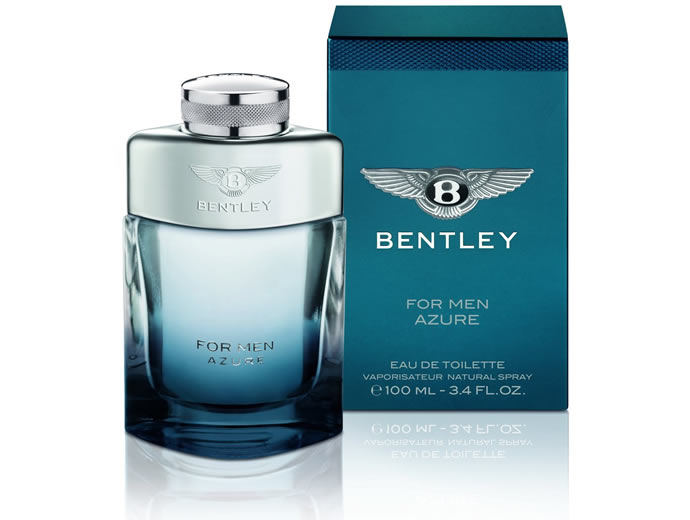 At the heart note sit the spicy Mediterranean aromas such as pimento, lavender and sage with a transparent hint of tea. And at the base, beckoning those who seek true luxury lie sumptuous sensual essences of cashmere wood and tonka bean. The exclusive fragrance molecule orcanox lends the base its last bit of subtle complexity. No wonder then that the scent is already laying claims on the excellent staying power associated with true blue perfume luxury. And this luxury comes heightened by the curve of its packaging.

The graduated bright blue color of the Bentley for Men Azure bottle resonates with all the notes within while its similarity to the iconic curves of Bentley models are reminiscent of its predecessor's successful rounded revelry. Bentley's striking "Flying B" logo is embossed on the bottle's shoulder and the front of the box; a metal cap with a diamond-cut band reflects its opulent quality. Bentley for Men Azure will be available from March exclusively in Harrods UK and from April worldwide in selected department stores and perfumeries. The Eau de toilette is priced at $70 for 60 ml and $100 (approx.) for 100 ml while the 200 ml Hair & body shampoo is set to retail for $40.
[Via – Bentley-Fragrances]