If you ask me, I don't think boots can ever go out of fashion. And shoe-loving fashionistas across the globe will back me when I say a girl can definitely never have enough of boots. Banking on this belief of women everywhere is famed design house Christian Louboutin who has decided to woo us, women, with the latest offering – the Pigalle Botta Strass boots. With this offering, Louboutin has re-created the "Pigalle" in a ravishing suede knee-high boot. Oh-so-stylish and oh-so-awesome, a girl cannot want these beautiful creations. Oh, and what are those dazzling colorful things adorning the black boots, you ask? Oh, they are nothing but multi-colored crystals! Absolute showstoppers, these boots will surely turn you into a fashionista. The boots are created exclusively for Christian Louboutin boutiques.

So, if you are still wondering what to gift your beloved this season, I can tell you these boots are a really good option. In fact, I assure you, your girl will fall "head-over-heels" in love with you for gifting her stylish boots.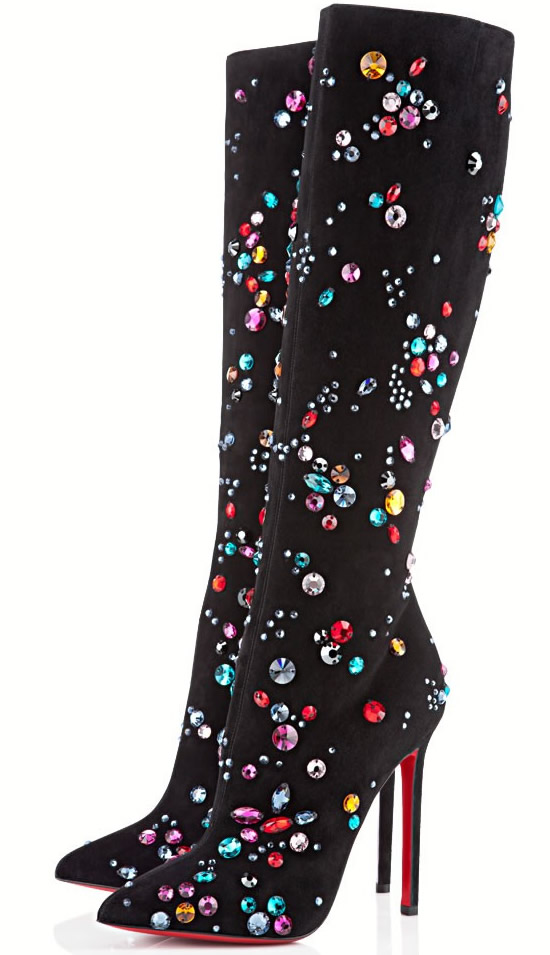 So what are you waiting for, you can go ahead and grab these stunners for a cool $4,995.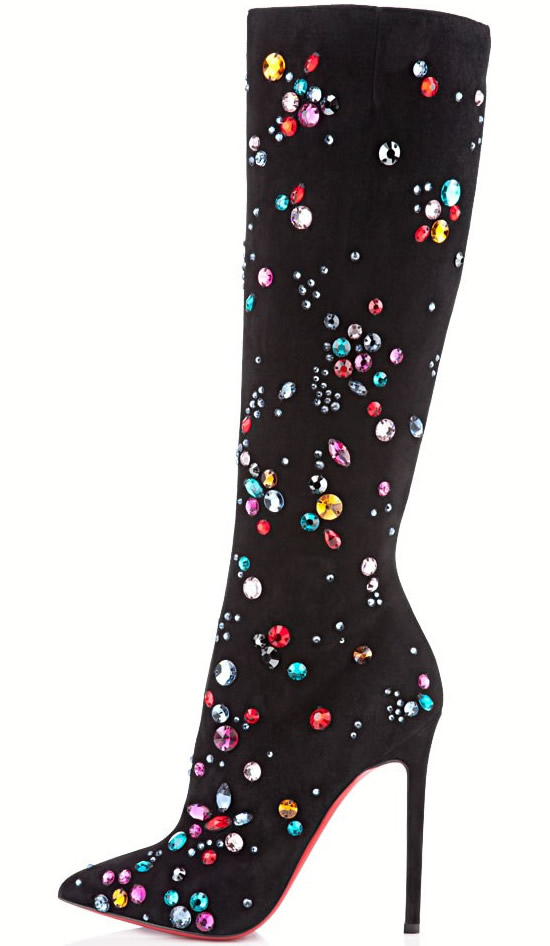 [Christianlouboutin]