Globe-Trotter is a travel accessories provider that blends well, the modern with the classic. The brand has many viable and trendy designs to its credit, starting from its Onehundred&ten suitcase to its Domino limited edition vintage luggage, the Skyfall Collection, and the Union Jack inspired Suitcases. Doesn't this make Globe-Trotter a must-have? Well, if you don't own anything up till now from the brand's creative portfolio, then here's your chance. The travel merchandise provider has launched sophisticated Jet series, a range of leather travel accessories that have been handcrafted at the Globe-Trotter factory in Hertfordshire, England.



The Jet collection is best suited for modern luxury travel and has been handmade from Windsor grain leather, finished with engraved chrome hardware and plush microfiber lining. The brand has produced this line of bags to ensure that travel is made both stylish and easy for travelers. Each product in the series follows a suitcase pattern, giving owners the best in design and functionality.

The collection has been inspired by the jet age of travel, from the 1930s to the modern-day. It follows a clean, elegant, and practical design that sits well with the opulent travels of today.

The entire Jet range comprises of chic Boston Holdalls, from £1,000 ($1,550), Flight Bags, £900 ($1,350), and Briefs, from £650 ($1,000), through to a variety of other beautiful and luxurious travel accessories, including Passport Covers, £65 ($100), Luggage Tags, £45 ($70), Travel Wallets, £190 ($290), Currency Wallets, £150 ($230), iPhone Cases, £70 ($110), iPad Covers, £150 ($230), Billfold Wallets, from £150 ($230), and Journals, from £40 ($60). The series is available in an array of colors, from classic black to sunshine yellow.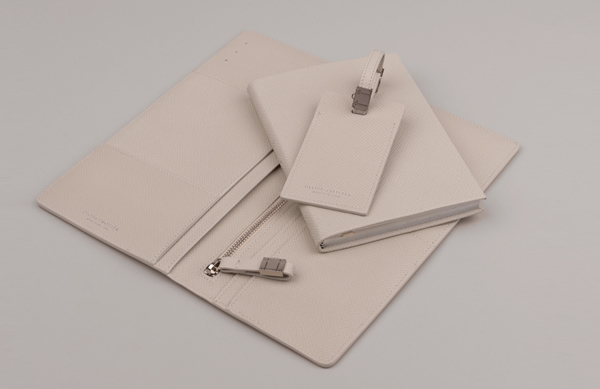 [Via – Globe-Trotter-1897]