Gucci lovers, listen up. Pick up your iPad or slide your iPhone into gear and download the Gucci Style app and experience the 'world of Gucci like never before.' This magazine allows you to shop and learn about all the latest trends in the wonderful world of fashion and be regularly updated with man-a-thing. For instance, you can get into a glossy video fashion shoot and direct the poses of the models, rotate special edition accessories through a unique 360-degree interactive feature, follow creative director Frida Giannini on an Italian road trip in the new Gucci 500 and find out where to eat, sleep and what to wear along the way and sample tunes from her 8,000 odd personal vinyl collection.

You can also watch Gucci's bamboo bags and Horsebit loafers being made, as well as ask questions to equestrian champion and Gucci girl, Edwina Alexander.
Moreover you can access Gucci's Twitter, Facebook and Tumblr accounts and share your products on Twitter and Facebook.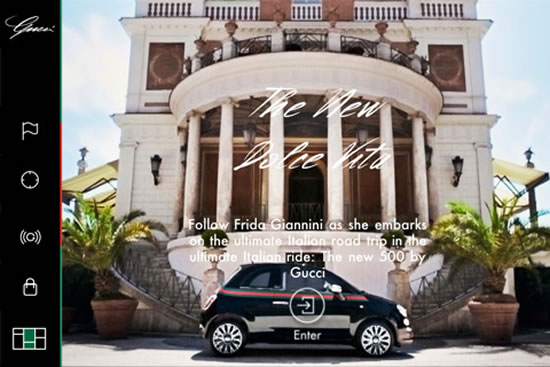 [Apple]