This is one exhibition I don't think you should miss. "Leather Forever," an exhibition by French luxury design house Hermes will be open to the public at the Royal Academy Galleries. At this exhibition, you will have an opportunity to sneak peek at some of the most iconic and historic pieces created by Hermes. The exhibition, which is spread across 12 rooms, manages to open Hermes' world with a display of different types of leather handbags. So what if you can't own these unaffordable pieces? At least you can brag about ogling at them. On display will also be the Kelly handbag which was famously named after Princess Grace, and the Birkin handbag named after Jane Birkin.

The saddle workshop which was how Hermes started back in Paris in the 19th century will be the end of the road display at this exhibition.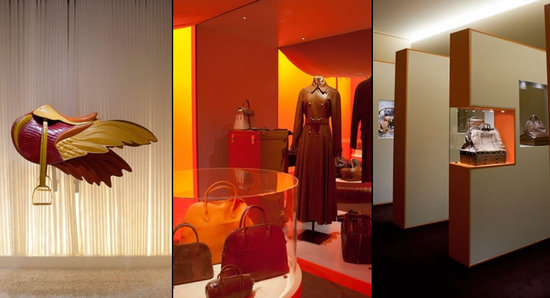 The "Leather Forever" exhibition will auction off their recently created Passe-Guide Handbags. Each of these handbags was specially created for parts of Britain including shamrock charm for Ireland, kilt pin for Scotland, winged dragons for Wales and guardsman's bearskin for England.


At the end of the exhibition, the bags will be auctioned online by Christie's, and all proceeds will be directed to the Royal Academy of Arts.


[ArtInfo]