Once upon a time fashion boutiques and designers would leverage on the star power, now the story has evolved into celebrities setting up their own exclusive store'. The former Spice Girl-turned-fashion designer Victoria Beckham has set up an entire fashion empire for her six-year-old eponymous label with the launch of her first flagship store at 36 Dover Street in London.

Designed by architect Farshid Moussavi, the shop is the culmination of over two years of work. The enormous 6,040-square-foot retail space is spread over three floors, connected through a huge staircase. The stairs are polished concrete with gold rails.
The interior of the exclusive Mayfair store is done in muted tones, with no display window or tills to interfere with the sparse design. Purchases will be made through iPads.
Other design features include, solid pieces of wooden or mirrored furniture, large-airy windows, enormous changing rooms, clothes hung on gold chains from the diagonal-grid ceiling.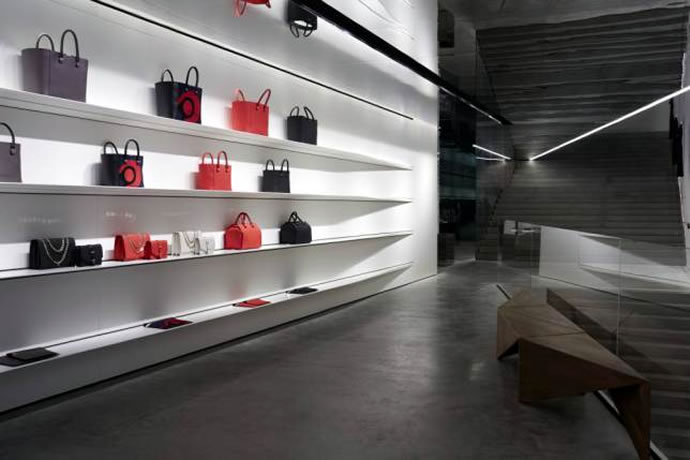 The store includes huge screens to project Victoria's last fashion show and other announcements.
[Via – Metro]