If you're seeking to experience fashion in true theatrical style, head over the Louis Vuitton's latest exhibition in Los Angeles. Located on the corner of Santa Monica Boulevard and Rodeo Drive, the much-touted for display promises to take visitors on "an immersive journey through the house's creative exchanges and artistic collaborations."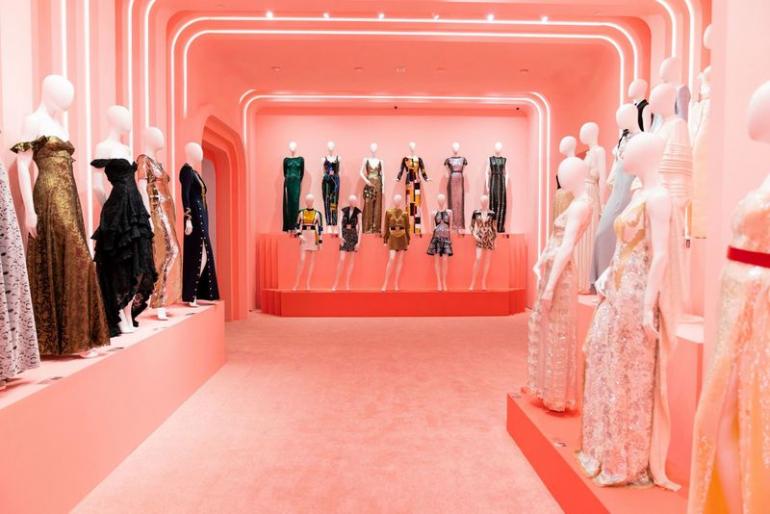 Christened as the 'Louis Vuitton X', the exhibition encompasses two floors of an airy building that open with an orange and pink accented façade. Once inside, guests are welcomed to explore the brand's history of collaborations from the last 160 years with a tour across ten rooms that each house exclusive LV products.


In addition to rooms specially devoted to current artistic directors Nicolas Ghesquière and Virgil Abloh, the exhibit also boasts large collection of collaborations from artists and designers such as Karl Lagerfeld, Rei Kawakubo, Cindy Sherman, Frank Gehry, Yayoi Kusama, and Zaha Hadid.


With magnetic colors, monogrammed walls and neon signboards, the sensational showcase features an eclectic décor that is perfect for the Instagram selfies. In addition to housing the best on display, the exhibition will also allow visitors to purchase a selection of ready-to-wear clothes, leather goods, accessories, shoes, fragrances, and books.


Louis Vuitton X will remain open to the public Los Angeles until September 15, after which it will make a worldwide tour to cities such as Paris, New York, Shanghai and Tokyo.
[Via:Latimes]