Keira Knightley has starred as a footballer in Bend in like Beckham, Star Wars Queen Amidala's Handmaiden, Bounty hunter in Domino to a pirate in Pirates of the Caribbean. The versatile British actor now steps into fashion doyenne Gabrielle (Coco) Chanel's shoe in the latest black-and-white short film directed by Karl Lagerfeld. To celebrate 100 years of Chanel launching its first store in Deauville, current Creative Director releases a film giving a glimpse into the brand founder's life.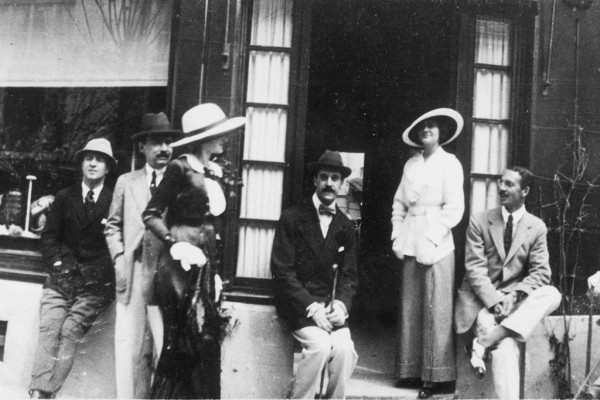 Set in 1913, the first shot in the teaser has French actor Clotilde Hesme who plays Coco's friend, and Aunt Adrienne carrying a large hatbox with the name Gabrielle Chanel printed on it. The movie's focus is Coco's meeting with French stage actress Eve Lavallière (played by Tallulah Harlech), who is rumored to be the first fashionable woman in France who dared to cut her hair short and parade around hatless. Director Lagerfeld recounts a pivotal moment in fashion when Edwardian strictness gave way to freer looks for women in hairstyle, clothes, and even body movement. He even highlights the rude behavior of some clients back then through the short movie. Characters in the film include Georges Carpentier, a famous boxer at the time, portrayed by Sébastien Jondeau, aristocrat Lady de Grey, played by Tennant, and the writer Vita Sackville-West, impersonated by model Saskia.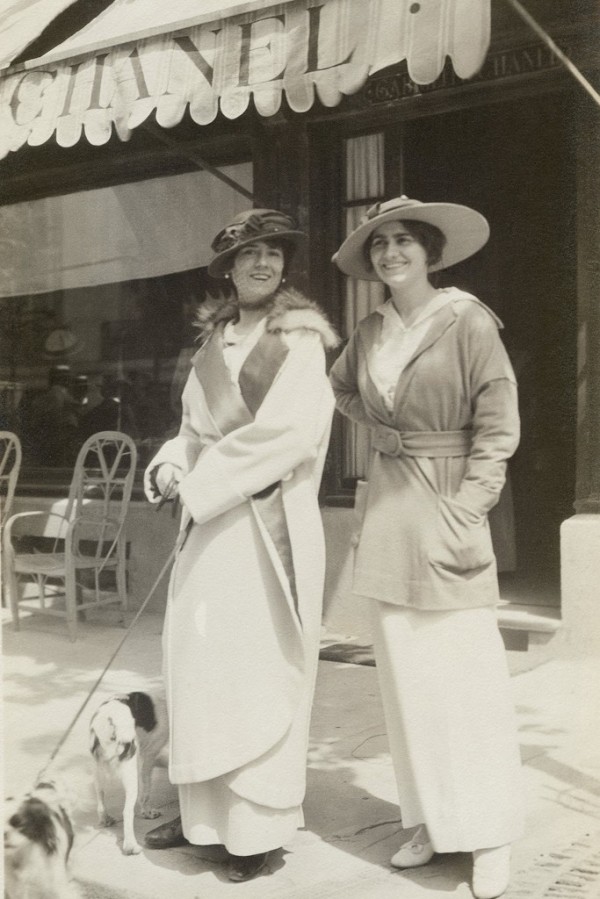 The film also features Stella Tennant, Lindsey Wixon and Jamie Bochert, Caroline de Maigret, Tallulah's mother Lady Amanda Harlech .Also appearing in the short movie are Lagerfeld's favorite male models, including Baptiste Giabiconi, and Brad Kroenig and his son, Hudson.
An entire street in the seaside town of Deauville was vividly recreated in a vast hall at Luc Besson's new studios, the Cité du Cinéma, on the northern fringe of Paris. Lagerfeld would put the finishing touch to costumes in between takes and breaks, preparing them for the next scene while selecting jewels from a tray held aloft by an assistant. Karl Lagerfeld dressed Knightley and Hesme in understated cream costumes while the 100 or so extras on the street were outfitted in historic outfits. Lagerfeld describes the film as not a biopic but as an 'invented reality,' adding 'what is lacking. I invent.'
The invented reality short film 'Once Upon a Time' will be screened on 8 May in Singapore. Like any other Karl Lagerfeld movie, 'Once Upon a Time' will be filled with his witty lines and a larger-than-life version of social and fashion history.
Catch a glimpse of the new face of Chanel Coco Mademoiselle fragrance in all the glamour of 1913 in this teaser:

[Via – Wwd]