Louis Vuitton is one luxury brand that is deeply rooted in the world of fashion. And now the iconic brand is all set to take you into their magical world of vintage trunks, antique toys and rhythmic photography at the "Louis Vuitton – Trunks and Toys" Exhibition, Manila, Philippines. The exhibition will display 10 mini-scenes that have been crafted to exhibit the specially created LV trunks and toys, both the Louis Vuitton Museum in Asnières, Paris, dating as early as circa 1885 and corresponding images by French photographer Jean Larivière. Also on display would be 12 antique toys collected by the company's founders, including a porter, an elephant, a steamer vessel, and an airplane.
More images after the jump…..

Time to head to Manila, I guess!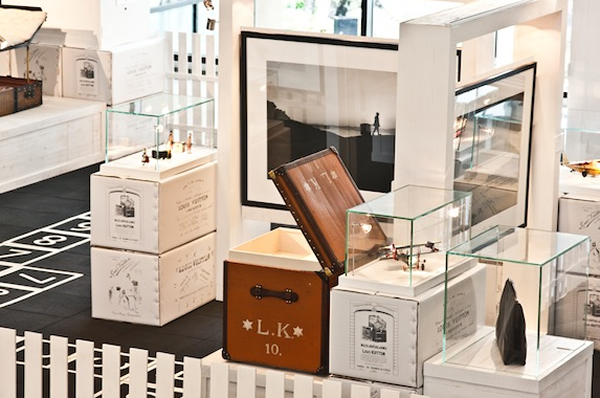 [iLvoelv]