Remember the colorful Capucines BB that we talked about last month? That BB has company. Or should I say 'competition'? Perhaps a bit of both as Louis Vuitton releases the effervescent Marly. And yes, it has its own BB for Epi company.


In the colors of Beige, Fuchsia, Indigo, Noir and Coquelicot, the Marly MM bag is spacious with side gussets that can be unbottoned and opened east-west, and hardly lacking in color choices. Its beautiful grained Epi leather body with smooth leather handles and accents makes it sophisticated without being boring. And yet there is a funner, more vibrant equivalent in the smaller, cross body carryable BB.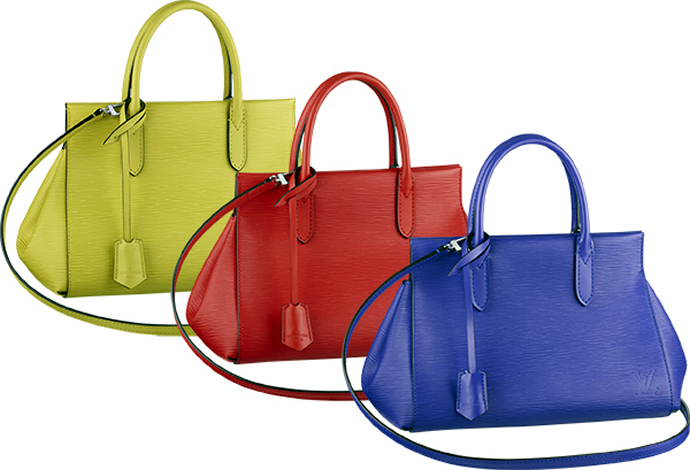 With three compartments, including a central zipped compartment and made of refined Epi cowhide leather, as the MM, the purse is modern if only less roomier and equally elegant. So take your pick, for whether you're looking at something to bar hop with or take to the office. Both are available exclusively at Louis Vuitton stores with BB being at $2,350 and MM costing $2,810.
[Via – ilvoelv]