When it comes to handbags, almost no brand does it better than Michael Kors. From a bunch of staples to certain offbeat styles, the label certainly possesses mastery when it comes to delivering us the best in bag world. With its novel and exciting new collection, Michael Kors offers us a series of new handbags, almost all of them compelling us into a buy.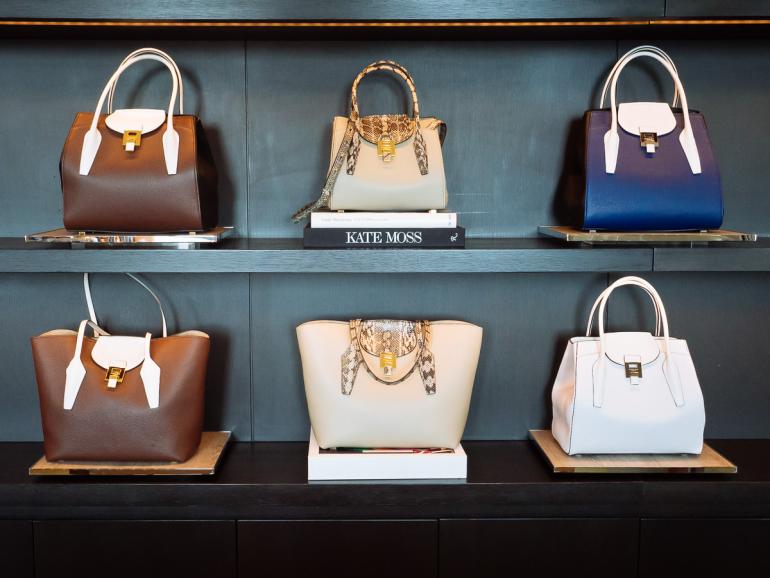 Called the Bancroft bag collection, each piece in the series takes a unique spin on the market baskets that are found in the hustling streets of Croatia. Predominantly, three shapes form part of the ensemble – The Large East/West Tote, The Medium Tote and The Large Satchel. While the large categories in Tote and Satchel both seem like great options for formal and semi-formal settings, it is the Medium Tote that out wins it for us. Available in a two tone as well as a classic black, the luxuriously crafted tote is a posh and practical alternative with its detachable shoulder strap.


The collection is set to launch its first leg in the fall of FY 17 with another innings in the pipeline for 2018. Apart from the handbags, one can also get their hands on continental wallets (each priced at $395) as part of the Bancroft bandwagon. The remaining pieces in the collection range anywhere between $890 to $ 1390 and can be purchased via the Michael Kors official site. It's raining bags this fall and we love it already!

[Via:Purseblog]