During the most recent session of Le Web in Paris, the techies witnessed some glamour for a change. To everyone's surprise Natalie Massenet, founder and executive chairman of Net-A-Porter announced their latest tie-up venture with renowned fashion guru Karl Lagerfeld – an online fashion brand called Karl. The first of its kind fashion brand that functions on an online-only platform is to live beginning next year, on the 25th of January. "Accessibility" is the keyword pointed out in Massenet.

However, Karl did not leave the techies disappointed. He demonstrated to Le Web's Loic Le Meur exactly how he uses the drawing programs on his iPad to sketch designs for his work. And to top it off, he also displayed a sketch of the late Apple maestro Steve Jobs himself.
It's high time technology and fashion got together and made some noise and Karl knows how to keep everybody happy.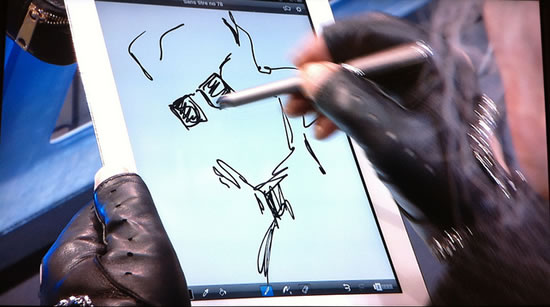 [TechCrunch]