Our very own Pop queen- Rihanna certainly has a way with success in everything she puts her mind at. May it be rocking the stage with her sensational performances or oomph-ing up the style quotient in those boots! Right after debuting her first footwear collaboration with Manolo Blahnik in March, Rihanna is back with a bang with a boots sequel called the "Savage".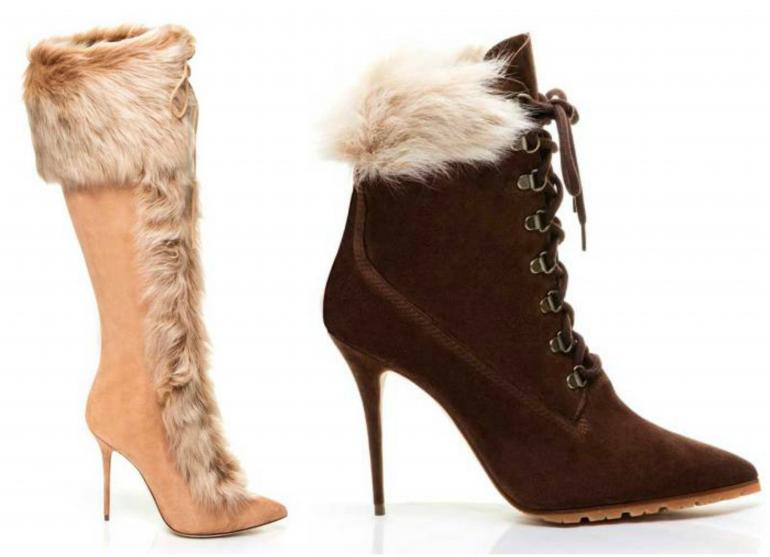 Set to launch on the 16th of the month, the collection will feature exclusive winter boots, each of which are allegedly inspired by the singer's go-to favorites by Timberland. The ensemble incorporates a huge variety including spiky heels, hook and eye laces, and fur trims, all done in a color palette of ivory, coffee, and cinnamon shades of suede. The boots are placed in three categories- the Dominique- a thigh-high design featuring floral brocade, the Alexis – a fur-trimmed, knee-high, lace-up boot, and the Fallon – a style inspired by the Timberland boot Manolo first designed in 1994.
While Ri-Ri's May 2016 debut named the "Denin Desserts", predominantly featured denim boots, sandals, and pumps, the recent collaboration is designed to specifically meet the winter woes. The singer also introduced a brand new black sneaker boot last week as part of the latest installation of her FentyxPuma collection. While the previous Rihanna- Blahnik collaborate was tagged somewhere between $895 to $3,995, prices of the novel collection are yet to be unveiled. After a decade of rocking the music scenes, it's probably time for the star to pour her magic in the fashion- footwear vertical!
[Via:Wwd]