With Hedi Slimane taking place as its new creative director since March 2012, Saint Laurent seems to be on an upscale tread. We've seen the brand coming up with plans to open flagship stores around the world. Last week only the French brand inaugurated its Berlin store, and now it is opening doors to its largest flagship store worldwide in Paris on 53 Avenue Montaigne. Housing both men's and women's collections from Saint Laurent, the store is spread over a sprawling 900sq.m area of retail space inclusive of two floors.



Peeking at its first pictures, the Saint Laurent flagship store on 53 Avenue Montaigne is a visual treat, all thanks to its creative director.

The store flaunts a clean and upbeat look, a well-worked commercial space that has used white, black, and silver color palettes creatively, with gold accents to pronounce the overall effect.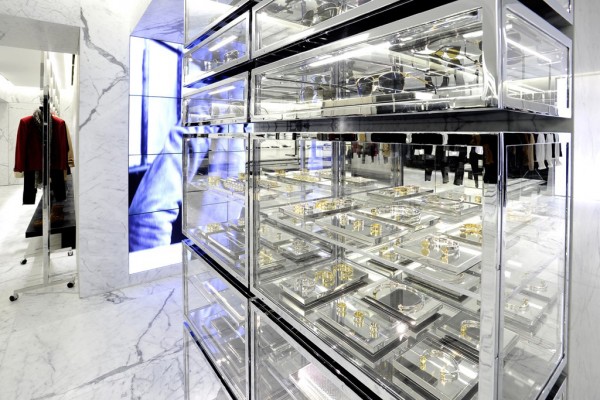 It has incorporated full-length mirrors that further provide the store with space illusion. Design-wise the store has been taken to a contemporary, arty level that oozes sophistication and style, blending and projecting the brand imagery.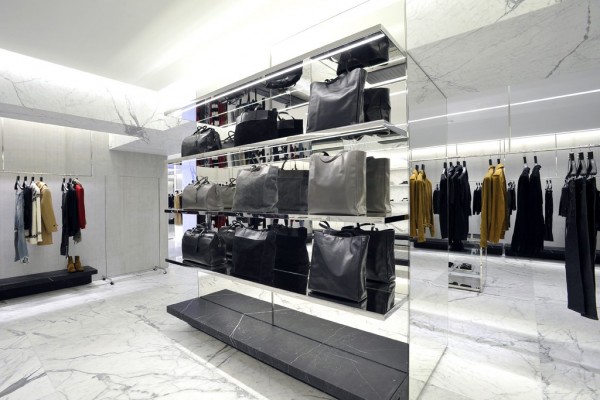 Other upcoming Saint Laurent openings have been planned at Greene street in New York, Rodeo Drive di Beverly Hills (pop-up), Sloane street in London, and Alexandra House, Hong Kong.