None of the three need any introduction- Karl Lagerfeld, Tokidoki as well as the Tokidoki x Karl Lagerfeld capsule collection. We've spoken enough of it. Now it's time to treat your eyes to the products offered in this much-sought-after collection. Vogue offers a sneak preview of the line's highlights, all designed in Karl's signature monochrome palette. The image featured above is Karl's diamante embellished figurine worth £129 ($200).



Graffiti-print iPhone 5 cover sells for £35 ($50).

Printed cotton-blend scarf sports a £159 ($240) tag.

Printed jeans can be buttoned up for £200 ($300).

Crystal-embellished cotton jersey T-shirt sells for £80 ($120).

Printed cotton-jersey T-shirt is up for £100 ($150).

Printed cotton Super Karl tank retails for £70 ($100).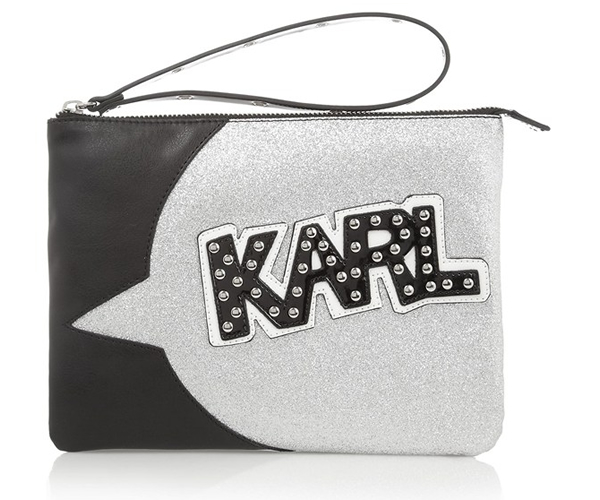 Grab the Faux leather, patent, and glitter clutch for £89 ($135).
[Via – Vogue]