Crazy just got crazier this year at The Blonds Fall/Winter 2013 show hosted at Milk Studios as a segment of the Mercedes-Benz Fashion Week. Walking the ramp were inspirations drawn from horror flicks, particularly those of Alfred Hitchcock films. The entire show tingled its audience's eerie-fashion-buds. Still, the dazzler were the nails, an exclusive done by CND for The Blonds! Blending perfectly well with the show's idea of the "Forbidden" horror film theme, a total of 22 innovative looks were created – ranging from blood drippings to straightjacket designs, to airbrushed scenes from the Hitchcock movies 'The Birds' and 'Psycho.'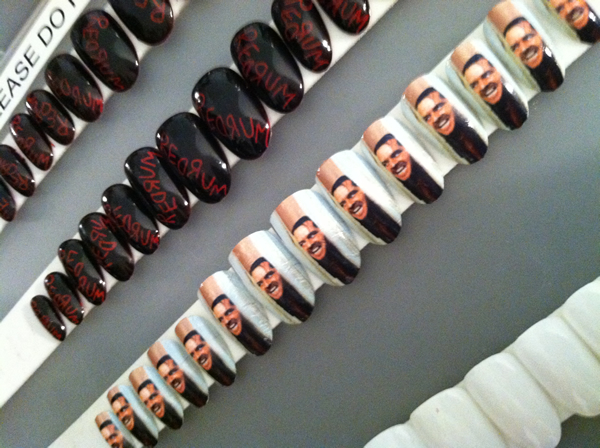 Adding a glamorous streak to these is the work done in Swarovski crystals, a dazzler through and through!

With a set of Swarovski crystal talons priced at $3000, the nails studded with over 8000 crystals were one hell-of-a-show-stopper.