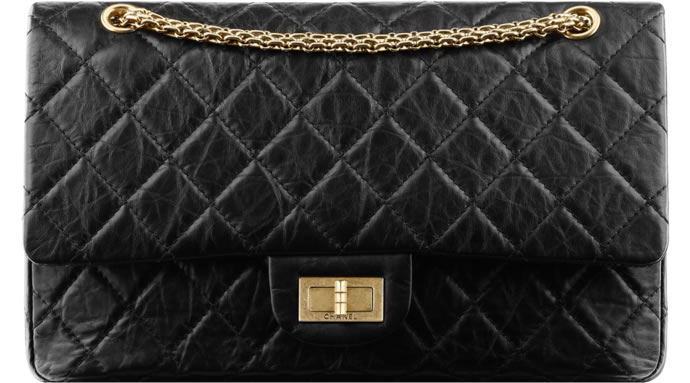 Chanel 2.55 Flap Bag
The House of Chanel, a legendary French Fashion House, is the perfect illustration of grandeur and allure. Coco Chanel's legacy is an endlessly reference for style.
The Chanel 2.55 Flap Bag was released in 1955 by Coco Chanel herself, who transformed evening bags by adding a chain strap to the purses and thus a timeless legend was born. Beautifully crafted, this luxury bag was made in Chanel distinctive quilted design, believed to have been inspired among others by jockeys' riding padded jackets. The classic and elegant 2.55 Flap Bag was slightly re-designed by Chanel Creative Director Karl Lagerfeld, who joined the House in 1983, adding the iconic CC logo Classic Flaps. In February 2005, Chanel released an exact version of the original 2.55 designed by Coco Chanel, back in 1955, in commemoration of the 50th anniversary of the creation of the original.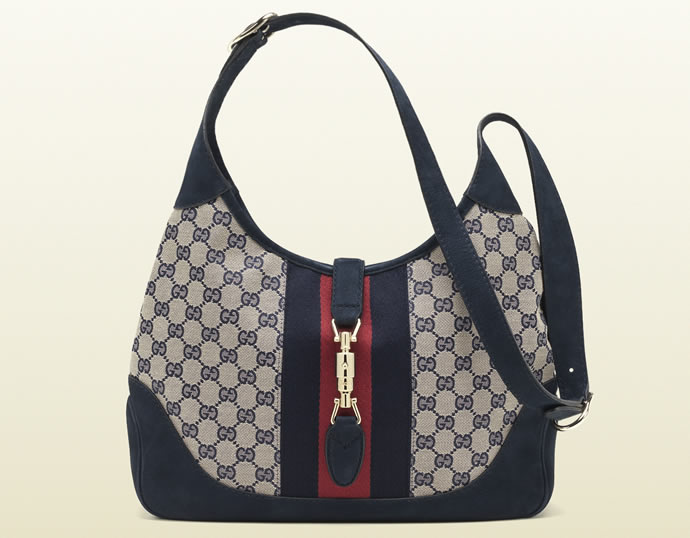 Gucci Jackie Bag
Created in the late 1950's, the Gucci Jackie Bag has been carried on the arms of numerous celebrities and of course Jackie Kennedy Onassis, after whom the luxury piece was named. The First Lady, who loved her bag, has been photographed with the elegant accessory so many times, that it was renamed in her honour. Through the sixties, women rushed to copy the style icon and the Jackie Bag became a quintessential treasure of the Gucci world.
In 2009, Gucci's then Creative Director Frida Giannini unveiled the "New Jackie", maintaining the house's rigorous codes of timeless and innovative luxury, which instantly re-established Gucci classic bag as one of today's most sought-after bags.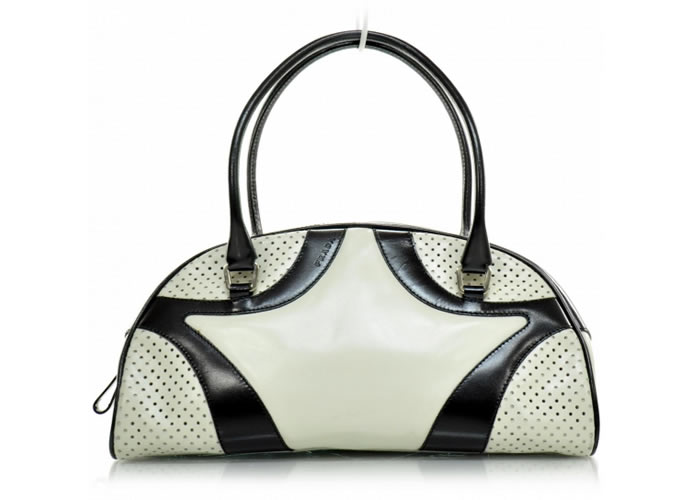 Prada Bowling Bag
First introduced in 2000 by Prada's prestigious Fashion House, The Bowling Bag instantly took the status of cult It bag. Prada's semi-circle bag, touting for being both timeless and elegant, became the iconic bag of the season.
Prada has had so many It bags over the years that they have reissued some of their most illustrious designs. Reproduced in their original versions, to celebrate the New York Metropolitan Museum's Prada and Schiaparelli exhibition in 2012. The bowling bag is probably one of their most famous one.
Ysl Muse
The avant-garde chic Muse Bag was launched in 2005 by French Fashion House Yves Saint Laurent now renamed Saint Laurent Paris. Seen on the arms of numerous famously stylish celebrities, this elegant handbag became one of the most iconic bags in the fashion house history.
Yves Saint Laurent Muse more requested versions are the basic black, white and brown leather – and its few seasonal colours to choose from – but this design also came in crocodile, ostrich, lizard and few more animal skins. It is characterised by its signature padlock and stitched "Y" design, adding a certain "Rive Gauche attitude".
Dior Saddle Bag
Founded in 1946 by the eponymous designer, Christian Dior is one of the most noted French Houses. A quintessential design from Dior, The Saddle Bag was launched in 1999.The bag was shaped like a jockey's saddle, with an oversized 'C' and 'D' entwined on either side of the handle, and a 'D' charm hanging from the distinctively patterned bag. Christian Dior stunning design, propelled by several celebrities, became an instant cult.
By Albane Chevallier-Chantepie, Carmin Luxury Handbags' designer.
Having spent several years in the corporate world, French born and London based Albane Chevallier-Chantepie decided to use her skills to develop her passion for design and, in 2013, she created Carmin fashion label. Carmin Luxury Handbags designs timeless yet thoroughly modern pieces made in a French workshop recognized for its remarkable know-how, respect of traditions and quality of work. As a designer, she wanted to achieve with these handbags what a modern and elegant woman would want. Carmin handbags are created for women who love style, quality and great craftsmanship.She believes the future of luxury is about aesthetic, artisan-ship and personalisation. She loves the idea that a woman's handbag, being the reflection of herself and hiding her most valuable treasures and secrets, should be unique.