Researchers at Personal Cell Sciences have developed a revolutionary method to control dermal aging. U Autologous, the newest line of skincare products from Personal Cell Sciences, uses the person's own stem cells to create healing and regenerative skincare products. It is clinically proven to reduce fine lines and wrinkles and eventually minimize the signs of aging. Through a mini-liposuction process, 60 ml of unwanted fat is taken from your body, then sent to the Personal Cell Sciences lab. Most of it is cryogenically frozen for future use, and the rest is used to start making their exquisite line of bespoke products.

A personalized serum, moisturizer, and eye cream take about 4-5 weeks to culture before they are delivered to your doorstep through Express Mail. The Regenerative Firming Serum is carefully hand-blended with antioxidants, peptides, skin brighteners, and other clinically proven anti-aging ingredients and contains 10% Autokine-CM that incorporates powerful growth factors and matrix proteins secreted from your adult stem cells. The Regenerative Eye Cream significantly increases cellular renewal and deeply hydrates to reduce the appearance of fine lines and wrinkles around the eyes. And last but not least, the Regenerative Moisturizer helps improves the visible signs of aging while making skin more supple and radiant.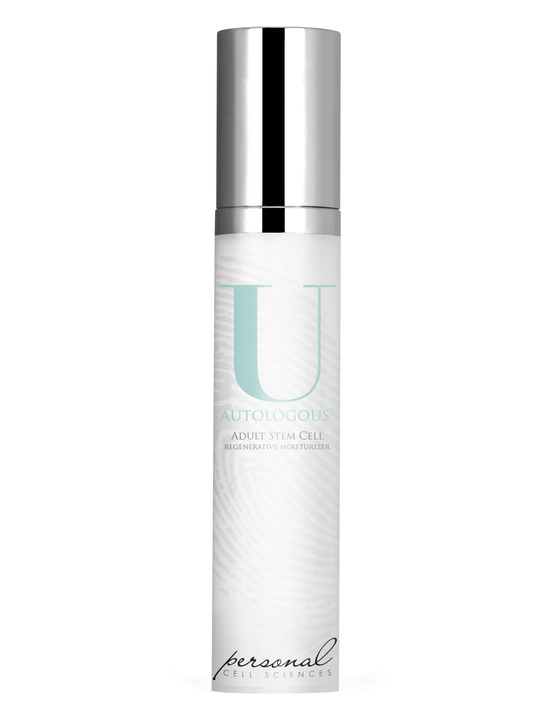 U Autologous is truly a unique way of controlling aging since the ingredients come right from the user. The adipose tissue collection, stem cell processing, culturing, and cryopreservation included with the first month's supply all come together for $3,000. With another $1,500 per month, you could keep continuing the supply for consecutive months.


[Personal Cell Sciences ]