Remy Martin has customarily raised an ode to the widely acclaimed Cannes Festival each year. Just this year, in early April, we reported about the Remy Martin Cannes Limited Edition VSOP 2013 bottled in honor of the Cannes Film Festival 2013. Now, as the festival is in full swing, the French Cognac Fine Champagne maker seems to be enjoying the thrill and excitement and joining in this celebration has unveiled another limited edition in tribute to the spirit of Cannes – the Retrospective Collector Set. Including the four Jéroboams signed by the Presidents and Jury Members of the Cannes Film Festival from 2010 to 2013, this set is an ode to cinema. It will be auctioned during the Global Gift Gala charity dinner in favor of The Eva Longoria Foundation on May 19th, 2013, at the Carlton Hotel.



From Tim Burton to Nanno Mortetti, to Robert DeNiro , Diane Kruger , Uma Turman, Benicio Del Toro or Jude Law, each President and jury member has affixed their signature on the Rémy Martin VSOP Jéroboams for the past three years.

The Remy Martin Cannes Limited Edition VSOP 2013 would be offered in two variations, a Magnum bottle (1.5l) in limited numbers available at the most prestigious retail points worldwide and the House of Rémy Martin Cognac France. And a Classic 1l bottle available exclusively at the world's leading international airports.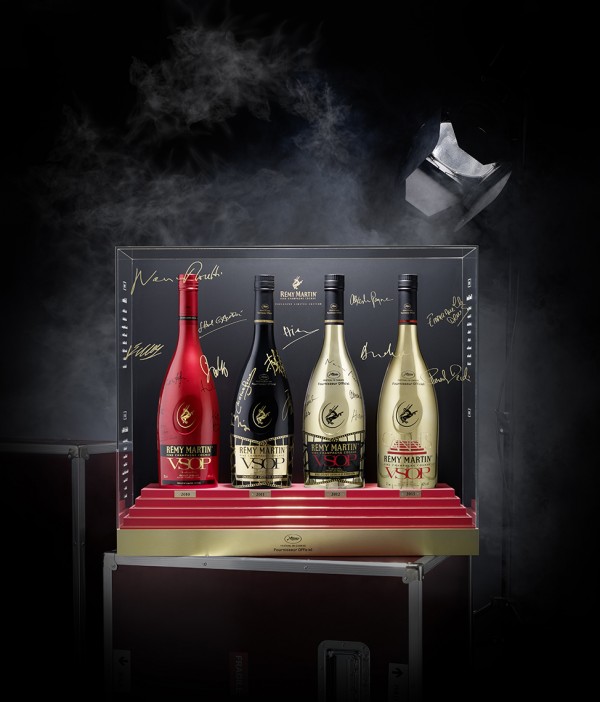 Going a mile further, Remy Martin has also teamed up with head barman at Silencio Rob McHardy to concoct a surprising creation, the Soolong. An interesting mix of Rémy Martin VSOP, Milky Oolong tea syrup, fresh grapefruit juice, fresh lemon juice, Bénédictine, and Peychaud's Bitters.
[Via – Remy-Martin]