A whiskey is more than just an alcohol drink that sets you in high spirits. This beverage is a product of art, mastered through centuries and produced with extreme diligence. We consider whiskies to be the heart and soul of parties, get-togethers, or an evening alone. Here's a list of some of the world's most expensive whiskies, known for their exquisiteness and unique qualities.



10) Ladybank Single Malt:
Positioned 10th on this list is the Ladybank Single Malt whiskey. Only 300 bottles of this fine-tasting whiskey are dished out every year and are available only to club members. Produced by Ladybank Distillery in the Scottish Lowlands that closed down a decade ago, this whiskey is rare and quickly turns into a collector's item. The Ladybank Single Malt costs about $4,700 a bottle.

9) The Macallan 1947 Fine and Rare Collection:
The Macallan 1947 Fine and Rare is a 15-year-old whisky, originally bottled in 1963. Extremely rare and unique, the whiskey was purchased directly from a well-known collector and boasts a natural beech color with hints of light fruits, bitter chocolate, and wood spice that will tease your tongue even minutes after you take a sip. Priced at $6,800, only five bottles are available in the United States.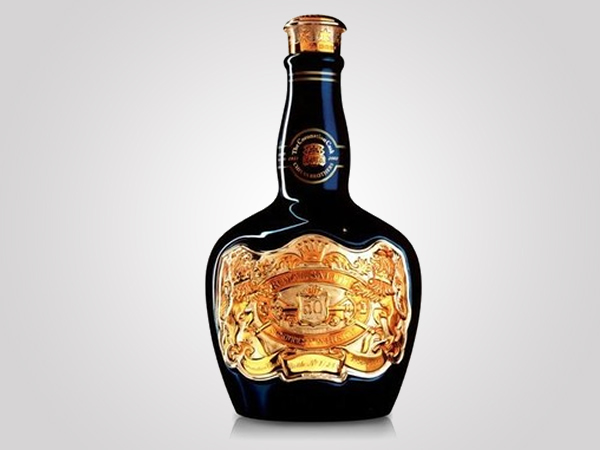 8) Chivas Regal Royal Salute 50 year old:
Residing eighth on the list is the ChivasRegal Royal Salute, aged 50 years old! The whiskey was specifically created to commemorate the coronation of Queen Elizabeth II decades ago in 1953. Now 60 years later, a bottle of this whiskey costs $10,000. What makes this whiskey even more unique is its 24k gold and silver front label that gives it an exquisite touch.

7) The Macallan 1939 40 year old Fine and Rare Collection:
The Macallan 1939 40 year old Fine and Rare is yet another extravagant whiskey that made it to our lists. This whiskey was first bottled in 1979 and had a powerful woody flavor with hints of sweet toffee and dried fruits. A bottle of this will set you back by $10,125, a price well-paid for a fabulous drink like this.

6) Glenfarclas 1955 50 year old:
This whiskey, called the Glenfarclas 1955, is aged 50 years old and was bottled in 2005. Termed as one of the best malts by Glenfarclas, the whiskey has a powerful sweet sherry-like aroma and a long caramel taste. The whiskey is said to get tighter with time. The Glenfarclas 1955 is priced at an astounding $10,878 a bottle!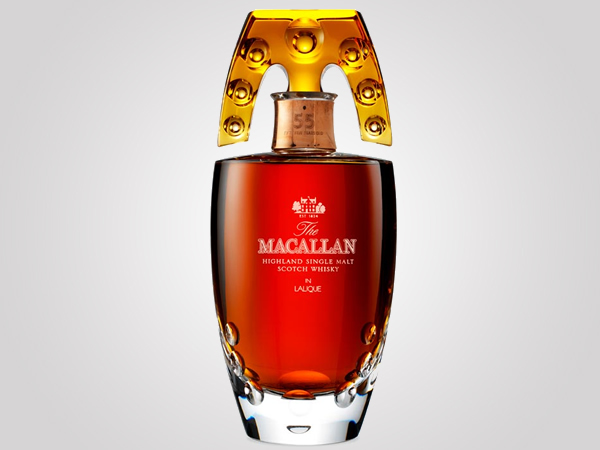 5) Macallan 55 Year old Lalique Crystal Decanter:
At fifth place is Macallan 55-Year-old Lalique Crystal Decanter, a highland single malt scotch whiskey. Collaborating French and Scottish tastes, this whiskey is a limited edition release that celebrates the spirit of craftsmanship, artistry, and style. Only 420 decanters containing this exquisite whiskey are up for sale, with each priced at $12,500. The Macallan Lalique, 55-Year-Old, was matured for 55 years in Spanish Oak, Sherry casks.

4) Dalmore 50 Year Old Decanter:
Yet another notable mention on this list is the Dalmore 50 Year Old whiskey. Packed in sixty crystal decanters, this whiskey was packed in 1978. Legend says that this whiskey was distilled in the late 19th century, making it one of the best 50-year-old whiskies ever produced. The whisky has hints of dried fruits, buttered caramel, chocolate, and old orange liqueur, making it unique and exquisite. A Dalmore 50-Year-Old Decanter costs $15,000.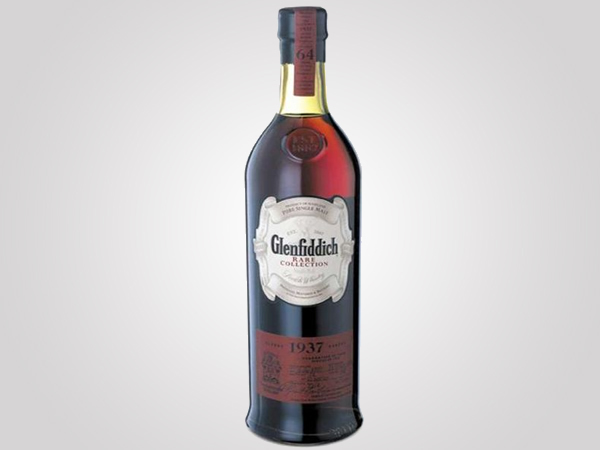 3) Glenfiddich 1937 Rare Collection:
One of the oldest single malt Scotch whiskies in the world, the Glenfiddich Rare Collection 1937 was manufactured by the Glenfiddich Distillery in Dufftown, Scotland. Only 61 bottles were ever rolled out, and the whiskey was produced back in 1937, aged for 64 years until it was bottled in 2001. With a dash of toffee, cinnamon, cloves, and cedar, this whiskey is priced at $20,000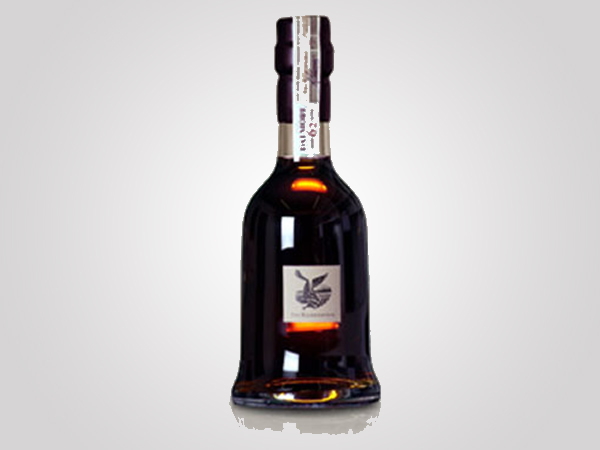 2) Dalmore 62 Single Highland Malt Scotch:
What makes this single malt unique is that it was produced from four single malt whiskies, each of which came from separate years, 1868, 1876, 1926, and 1939. Only 12 bottles of this whiskey were bottled and produced in 1943, with each sporting a unique label and name! Crowned as one of the most popular and luxurious Single Malt Scotches in the world, the Dalmore 62 is priced at $58,000 and ranks second on our list.

1) The Macallan 1926 Fine and Rare:
Topping our list as the finest and indeed most expensive whiskey every distilled and bottled to date is the Macallan 1926 Fine and Rare, also the oldest in the Macallan Fine and Rare collection. Only 40 bottles of this whiskey were produced. The Macallan 1926 is said to be one of the few single malts that can mature to an older age without losing character! Matured in sherry wood casks and seasoned with dry oloroso and fino sherries, this whiskey is priced at a whopping $75,000.
If expensive whiskeys aren't the best beverage for you this steaming summer, do read about the 10 most expensive and unusual beers!