Want to soak in your own in-home spa, then you don't have to go far; just a few steps to your bathroom will suffice. That is only if it has been fitted with Arcaro Martini's luxurious bathtub. Designed by Giacomo Arcaro and artist Roberto Martini, this bathtub boasts of being the world's first 24-carat gold bathtub. The Jacuzzi tub fits up to 6 people and will be offered for sale only in UAE. It is available in three different settings and has tons of features to tempt potential customers. The bathtubs are equipped with a lifetime Platinium Elite structure with 5 years warranty for electrical and hydraulic parts and 2 years for the outer coating.

The gold and white leather bathtub are crafted with a high-quality leather exterior and a 24-carat yellow gold interior. It is embellished with Swarovski crystal and crafted entirely by hand by very talented Italian designers. Other features include an audio system with subwoofers, custom massage, aromatherapy, an outlet to charge the iPhone, and amazing lighting.
The gold and black leather bathtub are almost the same as the white one, with only a slight difference in the black leather exterior. In addition to the other features, this tub is fitted with a control panel where the user can access the hot tub pressure massage from the side panel.
The antique gold and black leather bathtub have a black leather exterior with Swarovski trims, and the interior is 24-carat gold. This tub has rotating jets that target feet and calves. The Cofortevoli ergonomic seating is unique and can fit people of varying heights.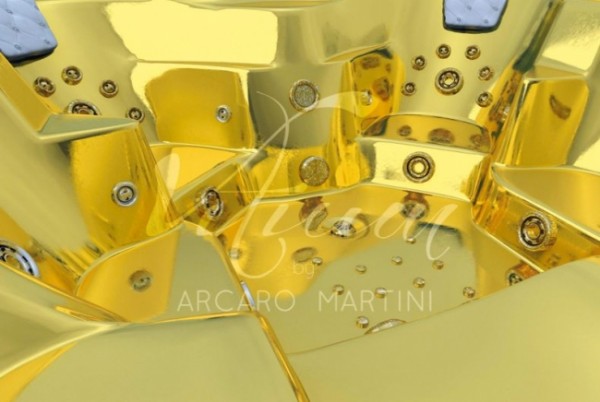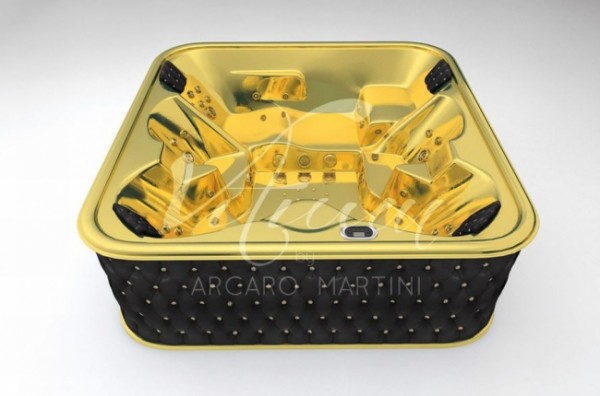 [BornRich]