An auction, according to me, is quite an exciting deal. More so, when the product or unit auctioned is a rare collectible worth every penny its bids at. One such auction just brushed past a few days back – on May 25, where a gold-plated 'Luxus' Leica camera from 1931 became the center of attraction. An intricate make in gold-plate with an exotic lizard leather covering in red and two gold-plated lenses, the 'Luxus' Leica sold for a whopping $683,000 at the auction house – WestLicht in Vienna, Austria.



The 'Luxus' Leica 1931 camera also included rare photos snapped by the camera, one of those being an iconic shot of an American sailor kissing a nurse the day World War II ended. The camera was a collectible that passed hands from three generations to its last owner Karl Henkell – the well-known German producer of sparkling wine, who gave up the exquisite piece for auction, benefitting more than three and a half times the expected price.

There were also other models from Leica that were auctioned on May 25 and Luxus Leica 1931, which also fetched handsome prices than expected.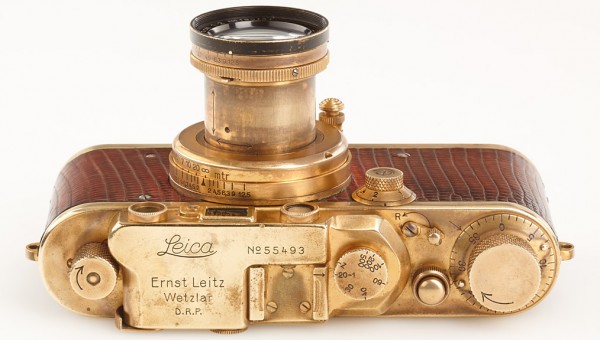 [Via – Westlicht-Auction and Hypebeast]