Time to add a bit of gadget romance to your Valentine's Day celebrations. For the big day of love this year, Amosu Couture is out with a range of pink and bling products that you can pick from. Called as the Valentine collection, check out the Full Pink iPhone 4S, the iPad 2 with a Pink Swarovski crystal-encrusted Apple logo, and the Rose Gold BlackBerry Bold 9900 with a light pink Swarovski crystals encrusted bezel. The iPhone 4S comes in a "romantic pink" hued customization with a silver bezel that sports more than 470 Magenta Pink Swarovski crystallized elements.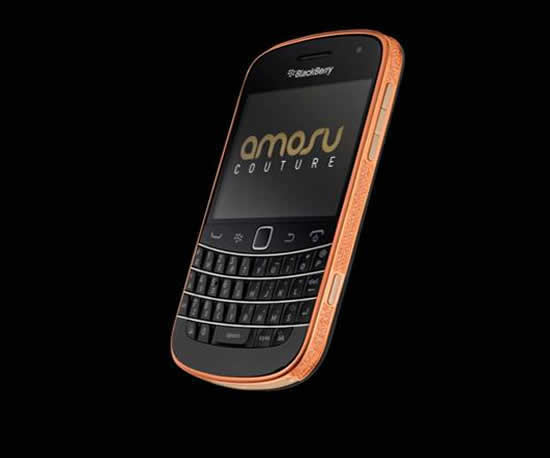 The BlackBerry 9900 on the other hand comes with a rose gold embellished bezel that features over 650 light pink Swarovski crystallised elements.


Lastly there is the iPad 2 which is available in its original rear panel with the only change being the Apple logo set with over 300 radiant pink Swarovski crystals onto a silver structure.


You can customise these gadgets further with your name or company logo printed on the back. The iPhone 4S is priced at £2199 ($3,450), the Blackberry Bold 9900 is available for £1699 ($2,670), while the iPad 2 is retailing at £1299 ($2,040).
Thanks Amosu
[Amosu Culture]