Taking on luxury smartphone maker Vertu, is Bellperre with their new Android powered, state of the art, exquisitely crafted and totally customizable Bellperre Touch handset. The slender handset is designed and hand-crafted with a European flare using high-end materials from Haute Horlogerie.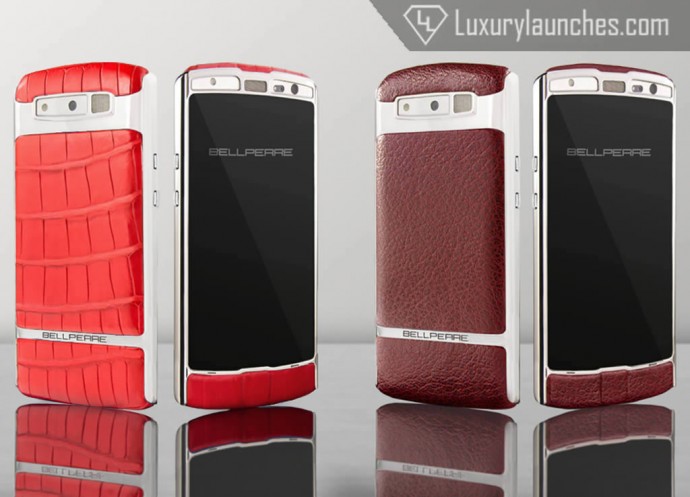 The Bellperre Touch employs many industry firsts to help boost its already extensive repertoire of features one of which is what they call "Touch Through Leather" technology. Aside from that this handset features a 4.9-inch Super AMOLED Display that's made with sapphire crystal glass to keep those pesky scratches and smudges at bay. It could very well be the largest display of its kind Vertu Signature Touch has a 4.7-inch Sapphire Crystal Display). Variations of the handset include the use of corrosion-resistant, solid 316L stainless steel, Buffalo leather or American Alligator Skin. Now, besides the fact that the company has incorporated some truly fine materials into the BELLPERRE Touch's make up, it's also been designed to be a rather robust piece of hardware that could take on rough environments (it's flame resistant!) and some harsh(ish) impacts.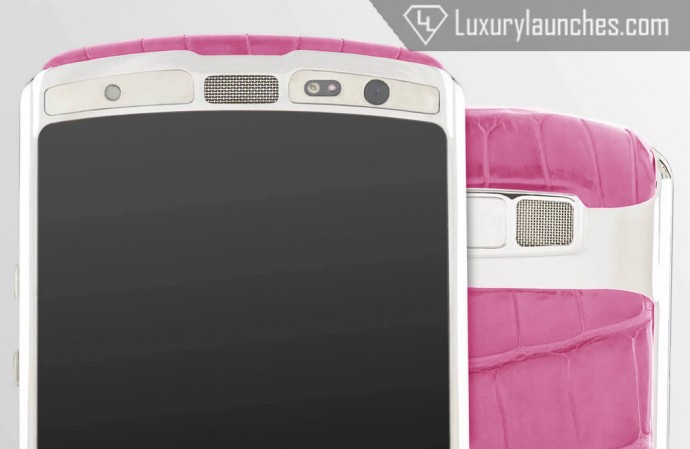 One of the perks, should you opt to go with this series of luxury handsets, is the fact that Bellperre will extend customization options to a level that they claim will be "unmatched anywhere in the mobile phone industry". From a palette of 73 colors across the two afore mentioned leather options, each device will be hand bound and custom made so that no two Bellperre Touch phones are identical. The meticulous design ensures that not even a single screw is visible to a user.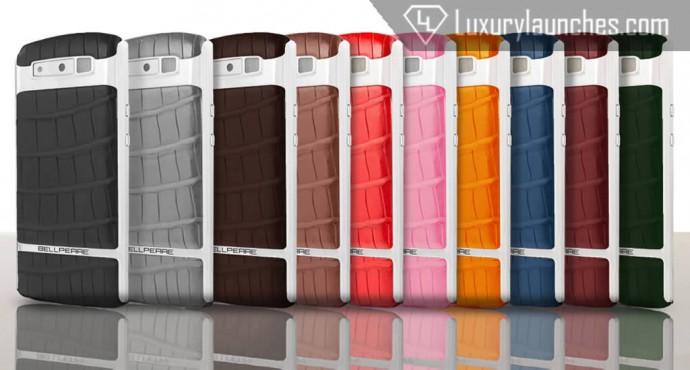 What does seem like a slight disappointment is that the handset features an 8MP primary camera, and seeing as the world has moved on to much higher pixel options, it's a pity Bellperre stuck to a lower range. Of course it's always the lens that counts and Apple's iPhone is testament to that sentiment. The Touch will run on an Android OS and its possible some level of customization would be in the mix.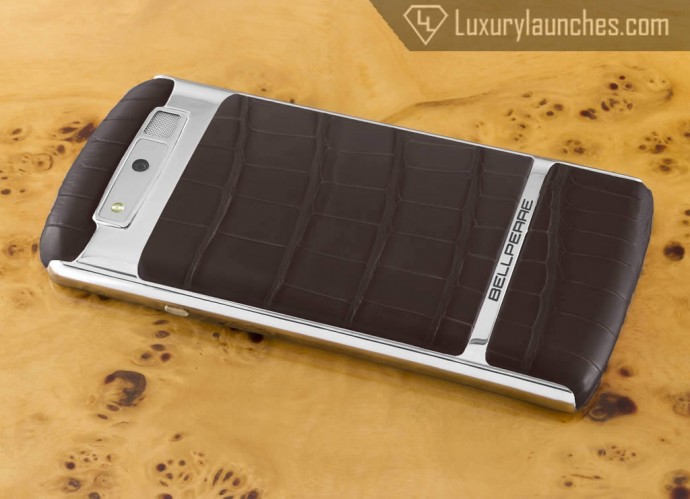 The Bellperre Touch will be priced from around $3000 (€2600) for the 316L Steel, Buffalo leather edition and go up to about and $3430 (€3000) for the Alligator Skin version. While it's no Vertu, the chic and 9.4mm thin Bellperre Touch does have a lot to offer in terms of elegance, build and refinement at a much (much) more affordable price, in comparison.