If you own luxury cars like a BMW or a MINI, you definitely need accessories that match your stylish car. To ensure you stay connected in the most luxurious way, here are two Bluetooth headsets that will perfectly complement every BMW or MINI owner. The new luxurious and stylish headsets are from BMW and MINI and can be combined with all mobile phones to interact with Bluetooth. The headsets are scheduled to join a wide range of Original BMW Accessories and Original MINI Accessories in December 2009. The Bluetooth headsets from BMW and MINI are the perfect combination of sophisticated design with innovative technology. The BMW headset comes in elegant white while the MINI headset is dressed in classic black. Both the headsets flaunt the respective logos.

Weighing just 8 grams, the slender microphone arm and perfect-fitting earplugs in various sizes ensure optimum comfort, especially during lengthy usage. The Bluetooth headsets boast of intuitive technology and have a button for the incoming call, end-of-call, and re-dial functions. A second button controls the level of volume. A voice selection function allows direct access to the address directory in mobile phones supporting this function. The driver needs to speak out the name of the person he wishes to call into the microphone, and your call will be connected. Via Bluetooth, the driver may even use the headset simultaneously in combination with two mobile phones.
Simply amazing, these luxurious headsets have an integrated rechargeable battery that allows maximum use of up to five hours and boasts of a standby time of up to 7 days. Accompanying the BMW and MINI headsets is a charge adapter connected to the car's power socket or the cigar lighter.
Luxury car owners will surely love to own these sleek and stylish Bluetooth headsets.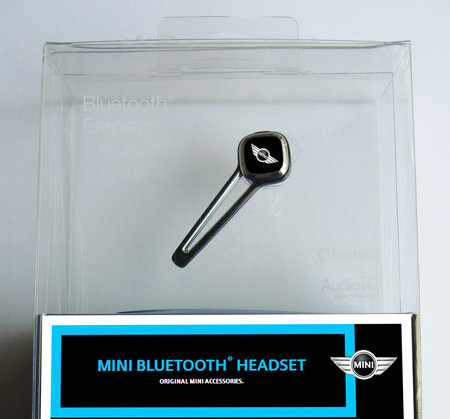 [Bmwblog]