BMW seems to be in the festive mood already as people get ready to stack up gifts for their loved ones for Christmas. They are out with gifting options under their BMW Lifestyle Collection. The collection includes a snow racer for kids, a specially designed BMW bag pack, classic ladies watch, a BMW M3 GT2 is toy model, and a BMW USB stick. Let us look at these in detail.
The BMW snow racer is a perfect gift for a white Christmas for children aged four to ten years. The racer features a precision steering wheel with a horn, non-slip wheels that support suspension, and is crafted out of the cold- and UV-resistant plastic. It is available in a silver Bobby Bob BMW Motorsport design.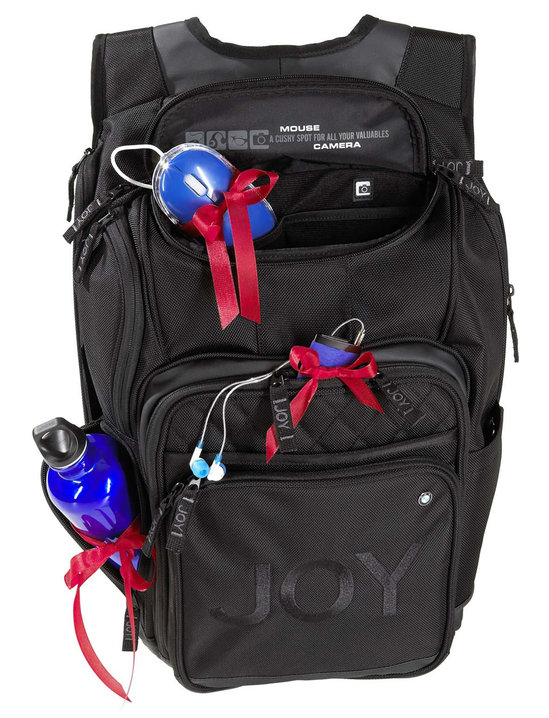 The BMW Joy back pack is your perfect outdoor companion. The well ventilated and specially padded bag is easy to carry and come with internal compartments lined in fleece to carry drinks, papers, a laptop, computing accessories and traveling items.


The BMW Classic ladies' watch features a stunning black dial with white hands and is finished with an equally elegant black leather strap with a stainless steel clasp and fastener. The watch engraved with the BMW logo is set inside a 30mm stainless steel dial comes with 10 meter water resistance.


The BMW M3 GT2 convertible is perfect for kids aged three to five and it comes in two versions: a manual pedal version and a motorized version. The motorized version features speeds up to 2.5 m/h, two gears to take the car forward and reverse, and a 1.5-hour rechargeable driving time.


And finally rounding up the collection is the 8GB USB Stick. Fitting perfectly into the BMW USB audio port or the USB port of navigation systems, load it up with pictures, movies, or music, and you're good to go!
[BMW Group]