Bang & Olufsen have done it again; they've figured out how to infuse a room with clear, well balanced audio without the carrier being too intrusive and yet in keeping with the décor of the area. Their new wireless BeoPlay A6 all-in-one speaker system is a curved marvel that can disburse audio throughout the room and can easily blend into the surroundings looking as classy and elegant as any of their other offerings.



Going the old-school route, the A6 curved speaker system (2 woofers, 4 tweeters and a single full-range speaker with a built in amp) is well concealed using designer wool-blend fabrics from a Danish studio named Kvadrat. The company offers the speaker in multiple color options to suit the room or your personal style preference. In keeping with all things B&O, aside from the elegance of the design and exquisite components used, the BeoPlay A6 also offers a very intuitive interaction with the system using swipe and tap gestures on the speaker itself. Swiping in any direction at the top of the speaker would increase or decrease the volume, tap and hold the center to mute the audio and quick taps in succession can be used to skip tracks. It's quite similar to what one finds in some wireless headphones. You'll able to stream audio to the A6 using a variety of options from standard Bluetooth and DLNA to Airplay. Services like Spotify, Deezer and TuneIn radio will work via Bluetooth without a hitch. The system has been designed to "to maximize the spaciousness of the sound, no matter where it is placed in the room".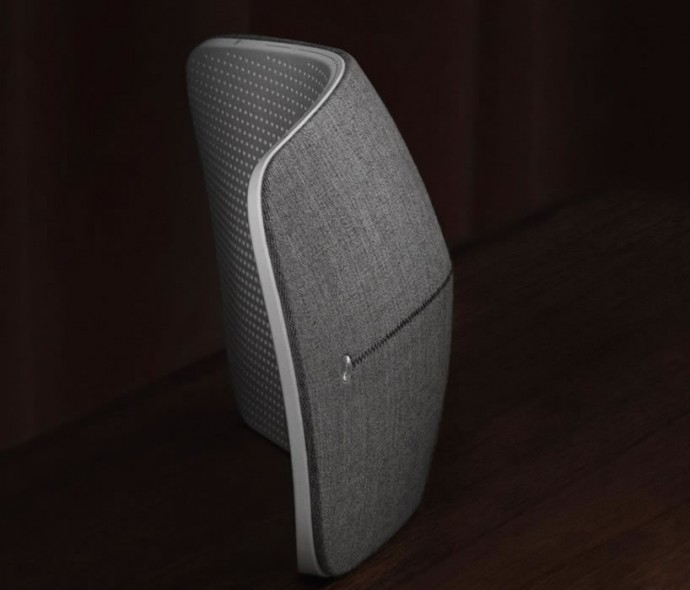 Being the luxury brand that it is, B&O products don't come cheap; the BeoPlay A6 carries a price tag of a cool $999. While you may purchase the speaker out of the box in the color you wish, the cloth panel is actually designed to be swapped just in case you want to move it around the house and still want it to "blend in".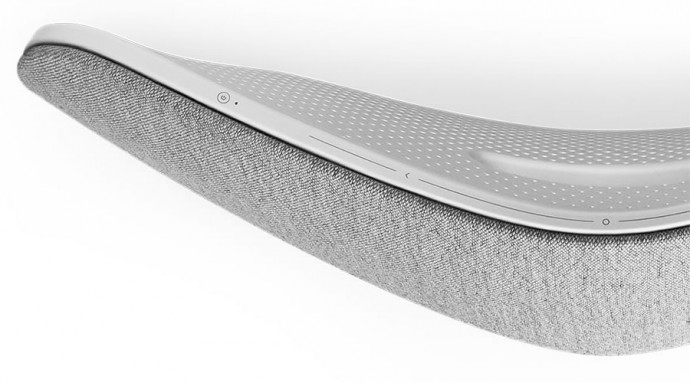 [Via – Designboom]