ColorWare, recognized for their excellence in customizing high-end electronics, has to its credit a number of bespoke enchantments. It has expertly dressed many merchandise belonging to high-end brands like the iPhone, Bose, Segway, and the MacBook Pro, to name a few. The customization specialist has added to this un-ending list another must-have – a Limited Edition Beats Shred Headphones, by customizing the Beats Pro, one of their best-selling. We've seen ColorWare swish its artistry over the Dr. Dre headphones before, and its looks like that's not the end.



ColorWare through its Limited Edition Beats Shred, offers us three color variations – a Techno blue, Candy Apple red and Stardust yellow.

ColorWare, identifying its customers as a stylish and trendy lot, wanted to create a design that exhibits modernity and edgy-ness. And thus, the headphones flaunt a shredded pattern – a design that has been achieved through applications of a series of stencils and hand-spraying each headphone with an elite custom paint finish.

Only 50 pieces in each color have been created; that is, a total of 150 Limited Edition Beats Shred will be available worldwide.

Each costs $1200, with a shipping service that could reach the product to you in 7-10 days. Each headphone bears the ColorWare Collection logo and comes with a complimentary embroidered Ultrasuede travel bag.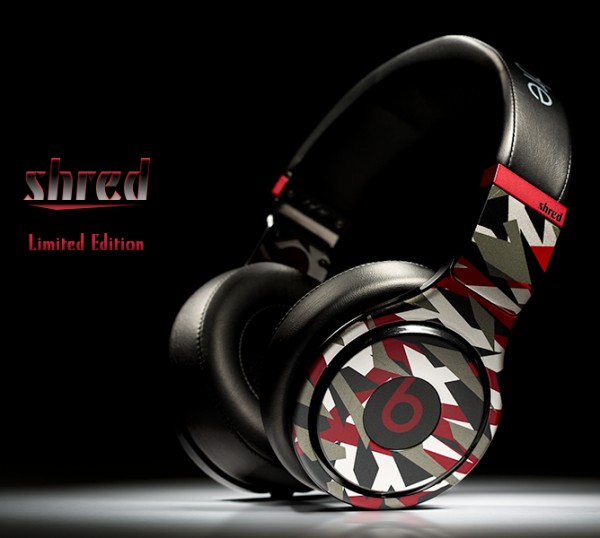 [Via – Colorware]