There's no denying it, the BlackBerry Passport, although a little large, has something aesthetically charming about it. The large screen and small but ergonomically designed keypad has a very functional and appealing nature. It's already a popular device amongst the Enterprise heavy consumers looking for style and security, but some companies thought that there was something still missing from the design and came up with the ultimate solution; they decided to go the iPhone way and introduce the BlackBerry Passport in gold. But it didn't stop there, Platinum and Rose Gold options are also being made available. One of the companies called Karalux even thought that detailing the frets on the device would further enhance the devices luxurious status.


There's a steady demand for luxury styled smartphones these days as the flow of wealth seems to be going quite strong and the requirement for jazzy, customised, exclusive, over-the-top iterations of existing high-end tech is reaching a frenzied pace. From iPhones to BlackBerries, Gold is certainly one way to go to set yourself apart from the crowd of already elite consumers of these high-end devices. But then there's also the Vertu way which is pretty much as exclusive as they come.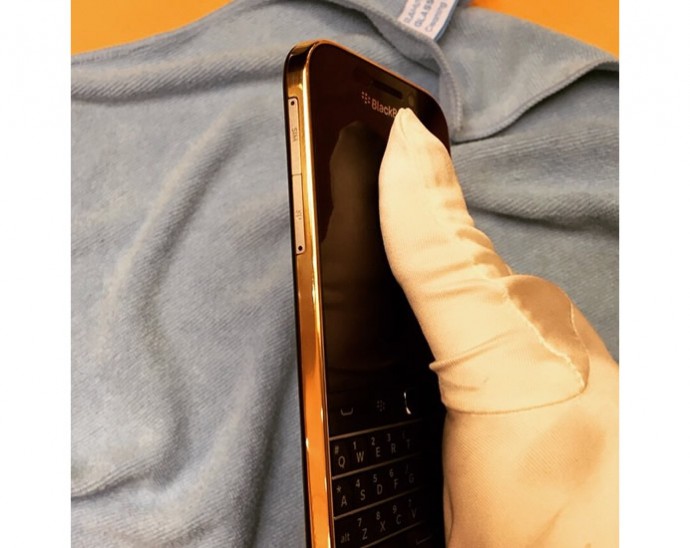 The luxury styled BlackBerry Passport in Gold or its other variations range from $1,893.83 USD to $2,020.26 USD.
[Via – Cackberry]