Leica has been making waves recently and this time they're sending some goodness over to China. The Leica Panda edition pays homage to the black and white ball of fur that is known to grace the Chinese landscape. The body of the camera is black and has white highlights all around it to reminisce the patterns on the body of a panda. The homage is so true and beautifully put together that the traditional red dot is now replaced with a black one for authenticity. The words "ChengDu, China" are etched on the back of the camera with a cute little panda also represented adequately.



We haven't seen an outpour of Leica cameras too often. The Hello Kitty and Playboy collaboration was something that seemed like it could work well. But when you're talking about releasing a panda-themed phone in China then it could be any more apt.


On the inside, the Panda Edition Leica sports a Summicron-M 28mm f/2 in one set and a Summilux-M 35mm f/1.4 ASPH lens. The camera is shortnamed Leica M-P (which reminded us of the abbreviation for 'megapixel'). The rangefinder of the camera is also themed to match the overall thematic of the camera with white and black accents. Both sets of the camera will see a limited roll out of just 30 pieces each.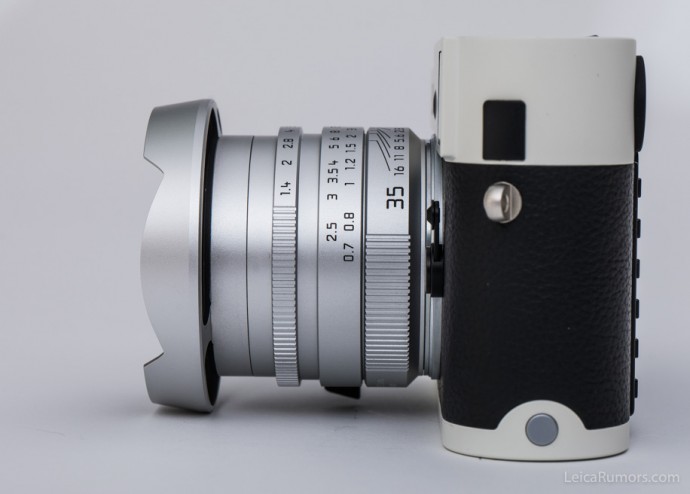 The sets are priced between HK $110,000 and HK $120,000 HKD (which is around $14,000 USD and $15,000 USD).

[ Via : Leicarumors ]