As September draws ever closer, anticipation for the iPhone 7 is getting higher and higher. But before the phone itself has even hit the market, you can pre-order your very own Midas touches, diamond studded iPhone. LA based customizers, Brikk are allowing customers to pre-order their ultra-luxe take on the iPhone for prices as high as US$1.3 million (the starting price is US$4,995)!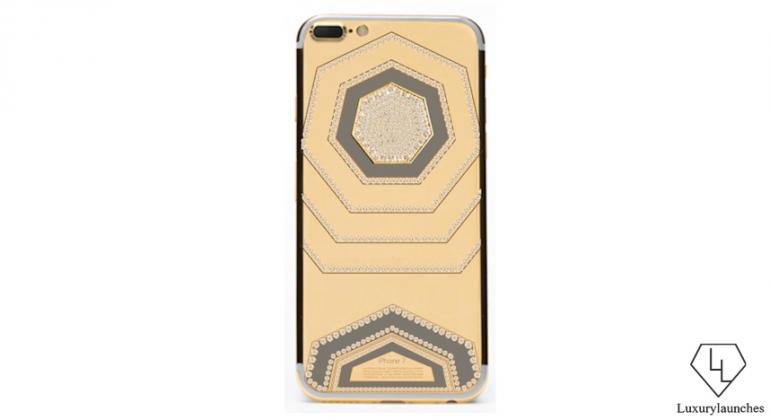 The standard customization is pretty basic. Customers get to choose the color of their phone with multiple diamond logo choices. You can also opt for scratch resistant matte or glossy finishes. Prices open at $4,295. The Deluxe customization upgrades you to options like 24 carat yellow gold, 18 carat pink gold, and 950 platinum with Heptagon-shaped engravings and French enamel accents. Finally, the Bespoke option allows you to fully customize your phone with Brikk's head designer Cyrus Blacksmith. You can opt for up to 60 carats of diamonds in this option and you might end up shelling out as much as $1.3 million!


As with other customizers, Brikk's technicians will disassemble and polish the parts of your phone before plating it with gold, pink gold or platinum. The phone is them reassembled and ready for use. For the price of 1.3 million, they'll even throw in a custom Zero Halliburton case with a carbon fiber and suede leather interior, Brikk's sapphire glass screen protector and a diamond-embedded certificate of authenticity.
For those who were wondering, Macrumors revealed that Brikk's designs seem to be working off leaked images of the iPhone 7 and they are even advertising some of the rumored new features including a faster A10 processor and 3GB of RAM. They have designs for the iPhone 7, the 7Plus and the 7Pro. We love our phones and everything, but these fussy customizations only serve as a reminder that the phone will be outdated and probably useless within 2 or three years. If you do have $1.3 million lying around, there are way cooler things that you can buy.
[ Pre-order at : Brikk ]