2011 marked the debut of Porsche Design P'9981 BlackBerry, after which the smartphone took many forms. First, it wore a stainless steel and leather cloak, then a 24-carat-gold-plated avatar followed, and lastly a matte black finish robe. Now the Porsche Design group has officially launched the phone in a completely bling attire – a 24-carat Gold model. This special gold avatar of the Porsche Design P'9981 BlackBerry is a "strictly limited" edition that consists of just 25 exclusive devices worldwide. The brand has used exclusive materials for this limited edition.



The Porsche Design P'9981 Gold flaunts a stainless steel case with a gold-colored titanium coating. The case is also finished with a 24-carat gold layer. Other features include a crystal-clear touchscreen, hand-wrapped leather back, a 1.2 GHz processor, modern sensors with support for augmented reality experiences, and the ability to record videos in HD quality.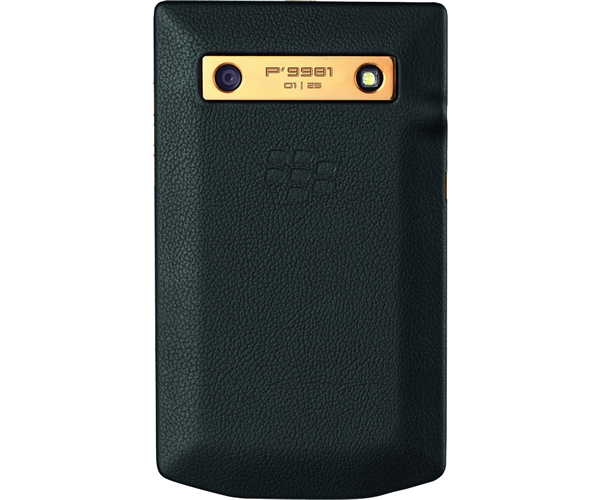 The Gold P'9981 also has an internal storage space of 8 GB and a 16 GB Micro SD card. It is expandable to a total of 40 GB. The smartphone also features Liquid Graphics technology, which provides a smooth, fluid visual experience on the phone's high resolution 24-bit graphic display.

Maintaining the exclusivity of the set, the limited edition number has been displayed on the camera cover on the backside of the phone and is milled from a solid block of 24-carat gold.

The Porsche Design P'9981 Blackberry Gold will be available from select Porsche Design stores from June 2013. Pricing is on request!
[Via – Porsche-Design]