In 2012, B&O aka Bang and Olufsen, those masters of musical machines, launched a nifty little Bluetooth speaker called the Beolit 12 which they and updated to a White Edition (possibly by popular demand) last year. In the latest iteration of the little picnic basket shaped speaker i.e. the Beolit 15, a few more color variations and upgrades have been announced. The company has gone as far as to state that this is very powerful little speaker that can "fit every room in your home", even if looks like it's just small enough to carry a couple of little cupcakes.


Like its predecessor, the Beolit 15 also features AirPlay capabilities and incorporates what they call True360 omni-directional sound that can be dished out of its speakers (up to 240W of peak power). The battery pack should able to give you a whole day of non-stop music playback (24 hours) thanks to the company's Adaptive Power Management technology. It features audio support via Bluetooth 4.0 and a Line In with a USB (mini) port for charging.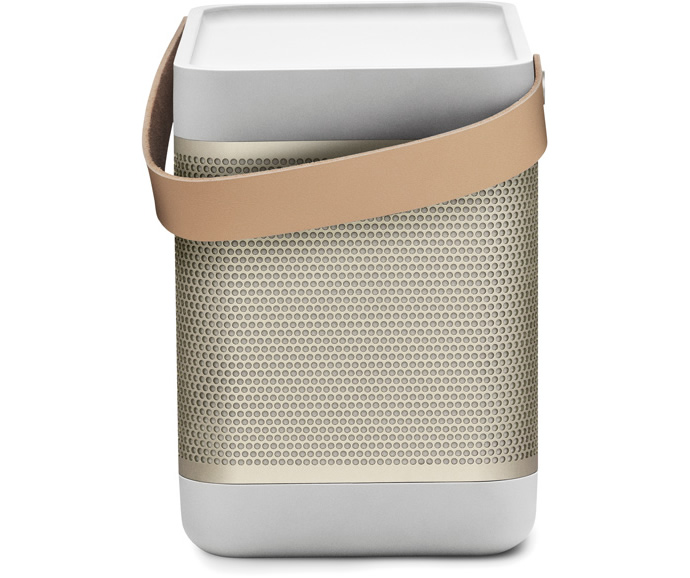 Skillfully crafted with anodized aluminum, full grain leather, rubber and a little plastic here and there, the Beolit 15 has also been designed by Cecilie Manz and looks just as slick as the previous edition. It weighs in at an impressive 5 lbs (2.7kg). Henrik Taudorf Lorensen, the head of B&O Play said that it's definitely a step up from the 12 with quite a few refinements.
The Beolit 15 should hit the brick and mortar and virtual shelves very soon via Bang and Olufsen retail outlets, selected third party retailer and B&O Play direct. It will carry a price tag of $617 (£399), almost $300 lighter than the Beolit 12. Fancy that!
[Beoplay]