MWC (Mobile World Congress) 2015 is upon us and the flagship smartphones are running rampant all across the beautiful city of Barcelona, Spain. Samsung's latest high-end flagship model, the much awaited Galaxy S6, has been announced along with the next generation Galaxy Edge called the S6 Edge.


While the S6 certainly features significant upgrades in terms of specifications and components, compared to previous editions, that's merely evolution, which brings us to its design form – Samsung's die-hard, sticking to their-guns, if-it-ain't-broke-don't-fix-it motto still holds strong and the Galaxy S6 doesn't really deviate from the existing norm of Samsung designs that have been prevalent for the last few years. It feels a little lazy, in my personal opinion, although not that one can do too much around a rectangular display, to be fair, but at least some try. If held next to any of Samsung's other devices, it would be hard to pick out. However, the S6 has done away with the plastic body in lieu of a metal option. This gives it that slightly premium-ish feel, but also makes it very similar to the iPhone 6. It still retains the single Home button that doubles up as a fingerprint scanner for security.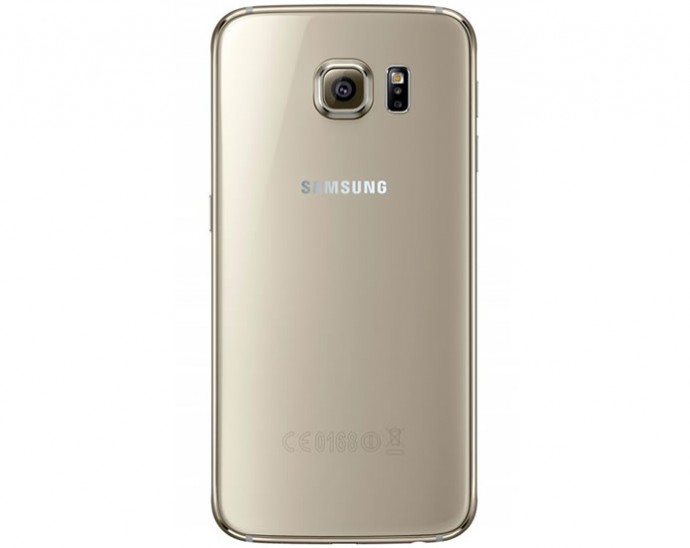 Equipped with a 5.1-inch QHD display, of the AMOLED variety, and shrouded in Gorilla Glass, the S6 could prove to be a real stunner in this aspect, taking on LG's G3. To run its various functions and features Samsung has gone with their own Exynos chipset (although it's possible some regions might get the Snapdragon 810, but it's not very likely) that will utilize an Octacore processor and 3GB of RAM. In the connectivity department the S6 will come with all the trimmings and then some, packing in an IR blaster, NFC with wireless payment options and wireless charging to name a few. The primary camera on the S6 is of the 16 MP variety coupled with a 5MP front facing option with Live HDR for both.
What seems to be the only off putting specification is the battery capacity which is just 2550 mAh (lower than the G3's). Taking into account the large high-resolution QHD display, things could get problematic sustaining usage of the device during a day. However, some reports have mentioned that the processors have been fitted to provide for taking full advantage of the low battery capacity and somehow manage to deliver an optimized performance overall. Naturally, that remains to be seen. The device will be available in there capacities – 32/64/128GB with no option for memory expansion.
The Samsung Galaxy S6 will be out on April 10th and will be available in a host of colors that include – White Pearl, Black Sapphire and Gold Platinum with a Blue Topaz color variant especially for this model. Pricing has yet to be announced.