After the success of their BeoPlay H6 series and the success before that, and the one before that comes B&O's latest offering and inevitable upgrade in the BeoPlay H7 wireless headphones. They may look similar to the previous editions but come with obvious enhancements and improvements. First off is of course the non-requirement of a cable leaving you wire-free and thus more flexible. Of course, the option of using the H7 with a cable (1.2m cable included) hasn't been taken off the table; should you decide to save battery life, just plug in and stay connected without a hitch.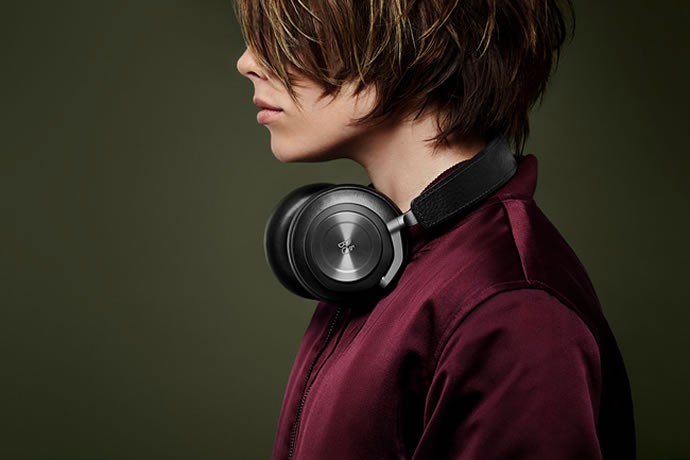 The second upgrade is the presence of touch-sensitive controls built right onto the exquisite anodized aluminum encased ear cups; these are well designed enough that they'll be just as responsive with your gloves on as they would be without them. Naturally, to keep them in the premium and luxurious range of high-end technology, the BeoPlay H7 are designed to look just as stylish as they are capable of delivering on finely tuned audio. Using premium quality leather that richly covers the earpieces and the head-strap, the H7 will be made available in two colors for now – black and light beige.

Wireless connectivity is achieved through the use of Bluetooth 4.1 that also supports aptX and AAC codecs for lossless playback giving you a wide range of high-grade audio. The electro-dynamic 40mm driver will ensure that the audiophile in you is never dissatisfied. B&O claim that the BeoPlay H7 headphones are capable of providing users with up to 20 hours of non-stop playback thanks to a replaceable 770mAh battery that can be charged via Micro USB (cable included). Jakob Wagner, the man behind the design of the H7 and a slew of other B&O products had this to say about the product – "Every component of the BeoPlay H7 is carefully considered independently in terms of function, materials and detailing. Together they form a meaningful whole that is more than the sum of the components".

The BeoPlay H7 Bluetooth enabled wireless headphones are priced at $508 (£329) and can be purchased from the company's online or brick and mortar stores and other select department stores.
[ Via : Pocket-lint ]