Luxury mobile phones are many to pick from, but then again the more expensive they are, the tackier then tend to get. If you can live without the bling but want the classiness factor on your handset to be high, then Tag Heuer has the perfect collection for you to pick from. The Android-touch based handsets with a customizable 3D UI will remind you of TAG Heuer's heritage in GT cars and Formula 1.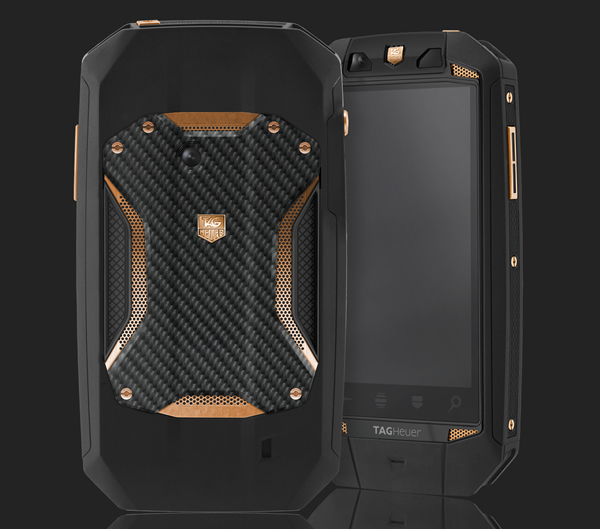 Tag Heuer Gold And Carbon – First up is the stunning Prestige Gold and Carbon variant crafted in rose gold, carbon fiber, with a black PVD chassis and frame is priced starting with €6,500 ($8400).

Tag Heuer Sun Nano – Then there is the Sub Nano sporting Mirror polished black PVD, Stainless steel, black rubber body with prices starting €4900 ($6335). The smartphone is equipped with Waterblock technology that protects the innards of the phone from moisture. The phone will be limited to just 500 units.

Tag Heuer Racing Carbon Orange -Rounding up the collection is the Racing Carbon Orange handset which has been crafted using Carbon fiber, black PVD chassis, and frame with engraved orange lines. This one retails starting at € 4500 ($5820). So which one will you pick?