Fortunately for both you and me, conventional eateries and customary paper card menus are absolutely passé; now it's all about the tech-driven carte du jour and bizarre diner concepts. Abu Dhabi's man-made Yas Island plays host to a roller coaster themed restaurant in Yas Mall – ROGO's.


ROGO's has managed to garner some serious attention in the fiercely competitive restaurant business with a restaurant that is not just themed, but behaves like a rollercoaster.
30 individual roller coaster tracks deliver food and drinks to amused customers across the 14,000 sq. ft. diner. After customers have placed their orders on tablet computers, they are asked to sit back and await delivery of their meals that are served in sealed pots. These sealed containers race along a network of double loops, spirals and turns that is spread out through the generously sized restaurant. Another highlight is the tornado: the tornado is a spiral that becomes narrower from top to down.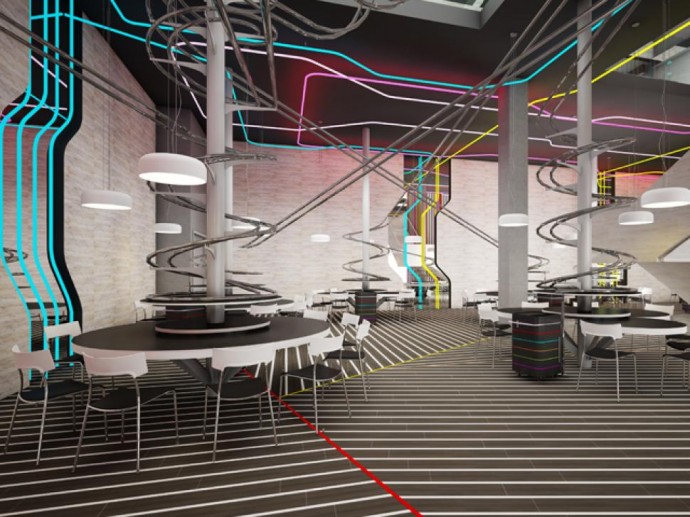 Outlandish concepts do attract tons of tourists and locals; hence we are not surprised that there is a waiting time of more than 30 minutes on a regular basis. The concept of roller coaster restaurants has left its mark in Germany, Kuwait and Russia with future plans in United Kingdom, China and Poland.
[Via – NY-Daily-News]